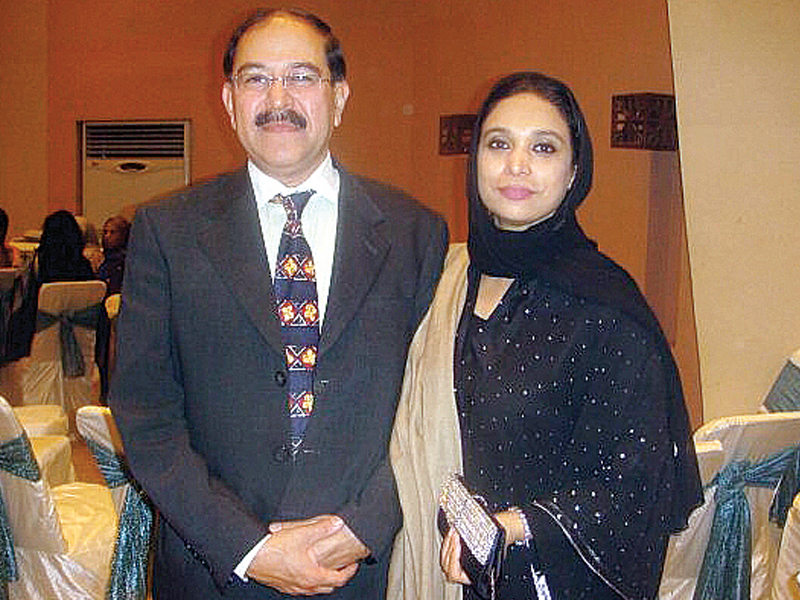 ---
KARACHI: "She was a princess from Jinjira, a station near Bombay," Saifur Rehman Grami says about Atiya Fyzee Rahamin. One of the most fascinating and prominent women of her time, Rahamin was a prominent writer.

On the request of Moham-mad Ali Jinnah she and her husband Samuel Fyzee Rahamin (known as the Jew of Pune who converted to Islam when he married her) came to Pakistan and settled into their residence, known as Awan-i-Riffat or the Riffat Palace. It is located near Karachi's Arts Council.

Atiya Fyzee and Samuel Fyzee Rahamin were known to the world as a writer-artist couple. Atiya was known as the Nightingale of Hind, as Sarojini Naidu was known as the Nightingale of India. Though Sarojini Nadiu rose to prominence in India, Atiya failed to create an impact in Pakistan.

Educated in London, she travelled widely and is said to have impressed some of the most learned men of her time, including Allama Iqbal, Shibli Naumani, Abdul Hafeez Jalandhari and Maulana Muhmmad Ali Jauhar.

According to Grami, who used to manage the affairs of Riffat Palace, "the house allocated to her had a complete library with thousands of books which were on music, dance and sculpture. It also boasted a collection of music and fine paintings."

But her belongings have not been given the prominence they should have.

Atiya Fyzee had signed a contract with the Karachi Municipal Corporation, hence the building Awan-i-Riffat comes under the jurisdiction of the City District Government of Karachi. According to Grami, "She had insisted that this be turned into a Cultural Complex."

In 1991, Farooq Sattar and 2007-2008, former mayor Mustafa Kamal showed keen interest in the building. According to Arshad Khan, the deputy director of Aiwan-i-Riffat, "When this library was inaugurated by Mustafa Kamal, he had pledged to see the large auditorium completed in a three month period within his tenure."

The building has been neglected, and at one point it also used to house the Sindh Wildlife Department.

Even though the small library and art gallery is open to the public and is considered to house one of the largest collections of books on the subject of fine arts; the auditorium building next to it is still under construction and according to Arshad, "God knows till when!"

Once completed, the auditorium can house as many as 1,800 people and will even have a museum where Atiya Fyzee Rahamin's belongings will be on display.

Reportedly amongst the first few women to travel abroad for education, Rahamin died a tragic death with nobody beside her. Even though she came to Pakistan as a guest, her memory has not been honoured and her work is hidden away in trunks in Aiwan-i-Riffat.

Published in the Express Tribune, June 14th, 2010.