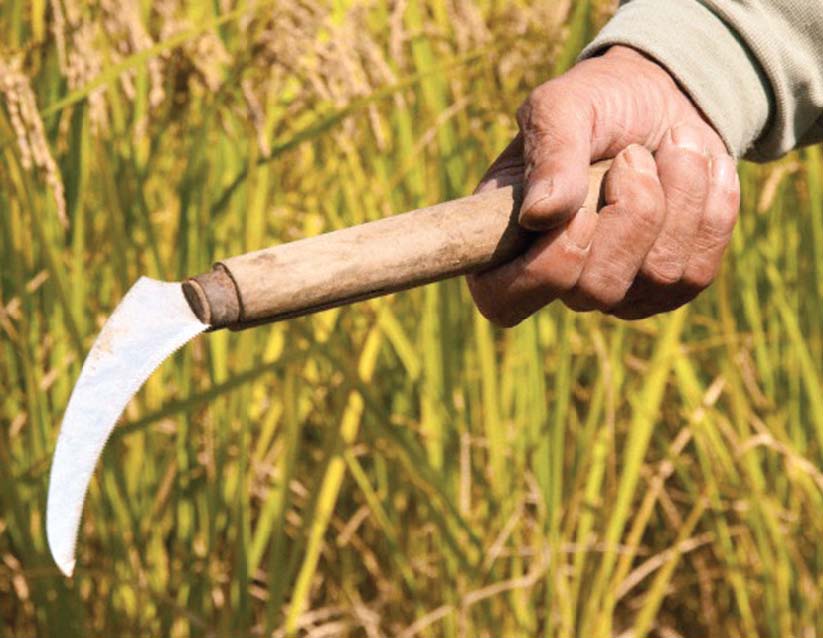 ---
LAHORE: The provincial government has not been able to provide tomatoes at affordable prices to citizens. However, the government has managed to establish platforms for farmers in various markets of the province.

Under these platforms, farmers are able to sell their own vegetables and fruits directly to consumers without market fees and brokers.

A separate platform has been provided to farmers by the Punjab Agriculture Department in all four vegetable markets of the provincial capital.

Farmers travelling from the suburbs of Lahore and nearby cities are now selling their vegetables to customers using this platform.

A vegetable seller named Abdul Rashid, a native of Kasur, said that he had visited a vegetable market in Multan Road and acquired vegetables including spinach, cabbage and others to sell.

"Farmers have been given a separate place in the mandi where they are selling their vegetables at lower rates than that in the open market."

The vegetable seller added that since he does not have to pay the market fees, and also does not have to pay any commission to the middleman, he is benefiting from selling vegetables at a lower market rate.

Another farmer, Manzoor Ali, said that all the facilities are provided by the government to the farmers.

"Merchants and the middlemen used to buy vegetables from us and sell them at an inflated price. Sometimes we did not even get cash."

Now the middleman's role is over and we are selling our own vegetables. We will probably leave in a few hours after we have completed our daily target of selling vegetables, he added.

While small shopkeepers are buying wholesale vegetables from the platforms, common people are also buying vegetables from wholesalers.

Vegetables such as potatoes, onions, cabbage, turnips, spinach, green leafy vegetables and coriander are available at rates that are 15-20% lower than those available in the open market.

A female buyer named Bushra Begum said that she came from Mansoorah to purchase a week's supply of vegetables. "The prices of food and other essential items have increased drastically over the last few months but the incumbent government's move is commendable." The decision to establish such platforms has provided some relief to citizens, she added.

"The government should also do something to reduce the price of tomatoes which are currently being sold for Rs180-200 per kilogramme." Shahid Hussain, a housekeeper working for a wealthy household, said that he has come to buy fresh vegetables from the market.

He added that, previously, he spent Rs2,800-3,000 on vegetables at the open market.

"However, thanks to the platform, I managed to save more than Rs1,000 on the purchase of fresh vegetables.

These vegetables are both fresh and healthy to eat." Provincial Minister for Agriculture Malik Nauman Ahmad Langrial briefed that in regards to the facilitation of farmers, the platforms have been set up in more than 30 markets in different areas of the province.

"The farmers' platforms are selling vegetables to customers without any commission and because of this people are able to purchase fresh fruits and vegetables on a nominal price."

He further said that the provincial government had not only provided space for the farmers to operate but also much-needed facilities of electricity and water.

"We wish to eradicate the role of middlemen because they gain the highest of profit at our cost."



Published in The Express Tribune, November 19th, 2019.