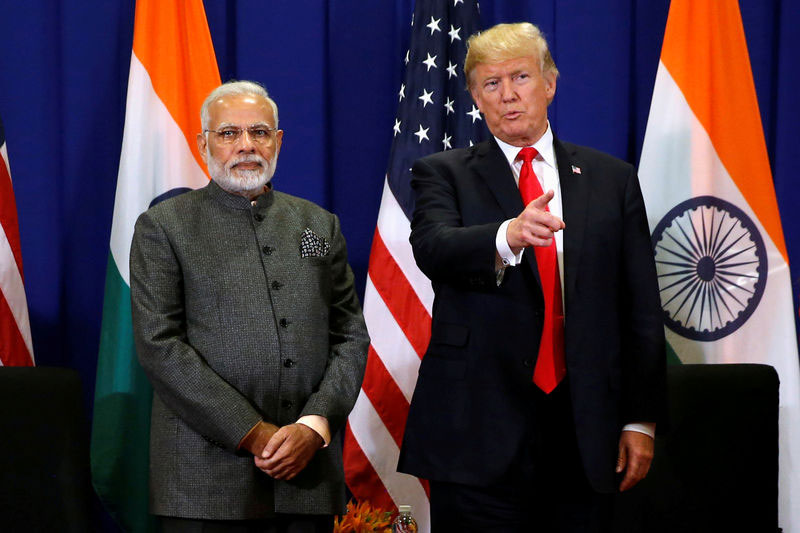 ---
India is close to finalising a multi-billion dollar deal with the United States for the procurement of armed drones and anti-submarine warfare aircraft, reported Indian media.

The sale of Sea Guardian armed drones and P-8I anti-submarine warfare and surveillance aircraft – along with the requisite missile and other systems – was approved by President Donald Trump.

"Indian Navy, Air Force, and Army are coordinating their requirements and specifications for the acquisition of these Sea Guardian armed drones from the US under the FMS route," an  Indian defence source told the publication.

Russia to deliver S-400 missiles to India as planned: Putin

The source further added that a Letter of Request (LoR) will be issued to the US government for the government-to-government deal by February-March next year.

The timeline mentioned is keeping in mind the capability requirements of the three services, which would be different from each other and their collation may take a few months.

The expected cost of procurement for the drones is over $4.5 billion. Another deal, worth $3 billion, is for the procurement of 10 P-8I anti-submarine warfare and long-range surveillance aircraft, adding to the 12 planes in the existing fleet of the Indian Navy.



WATCH: Indian ex-army general supports 'death for death, rape for rape' in occupied Kashmir

India in the past decade has inducted a large number of US defence hardware including Apache attack choppers, Chinook heavy-lift helicopters, C-17 Globemaster and C-130J Super Hercules Transport aircraft, M-777 ultra-light howitzers and AN-TPQ weapon locating radars.