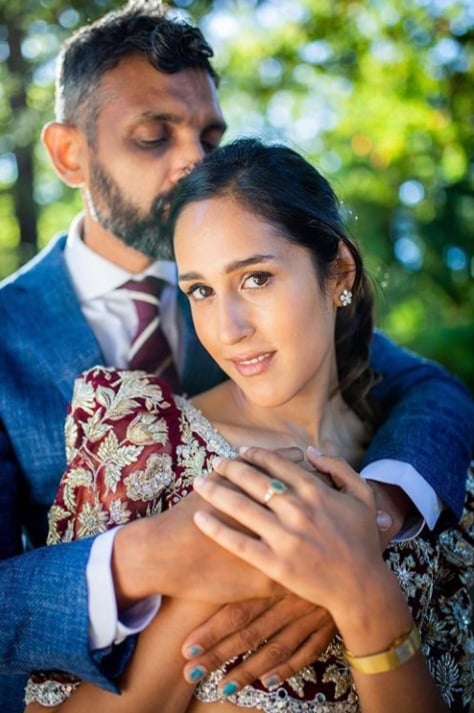 ---
In a simple yet beautiful wedding in California, Mira Sethi tied the knot with her long-time fiancé, Bilal Siddiqui, while revealing the news in the most adorable manner herself on Saturday.

The actor uploaded several pictures on her Instagram, donning an Elan outfit featuring an intricately embroidered white lehenga paired with a maroon choli with silver embellishments. She looked utterly graceful regardless of the minimal bridal make up, as she captioned her pictures with details of how she prepped herself for the wedding.


PHOTO: FILE

Mira took to Instagram announcing that she walked down the aisle and married the 'love of her life' (a phrase she kept repeating), in a beautiful ceremony attended by close friends and family members.




"I did my own makeup, scooped my hair into a ponytail, and married the love of my life. Two weeks before the wedding, I painted the love of my life's nails at Burning Man, when the love of my life was asleep. Love of my life woke up, looked at his hand, smiled, and went on with his day. Two weeks later he strolled into the wedding venue with these nails. I love him, and here are some photos of this crazily delightful day," Mira captioned her post.




PHOTO: FILE

Bilal's blue nail color could be seen throughout the pictures as it matched his blue coat and depicted the love he had for his wife.

The ceremony took place in San Francisco two weeks ago, prior to which the nikkah and mehendi took place in Lahore.




PHOTO: FILE

The two had gotten engaged last year in November, following which they continually graced the internet with their adorable pictures.

Have something to add to the story? Share in the comments below.