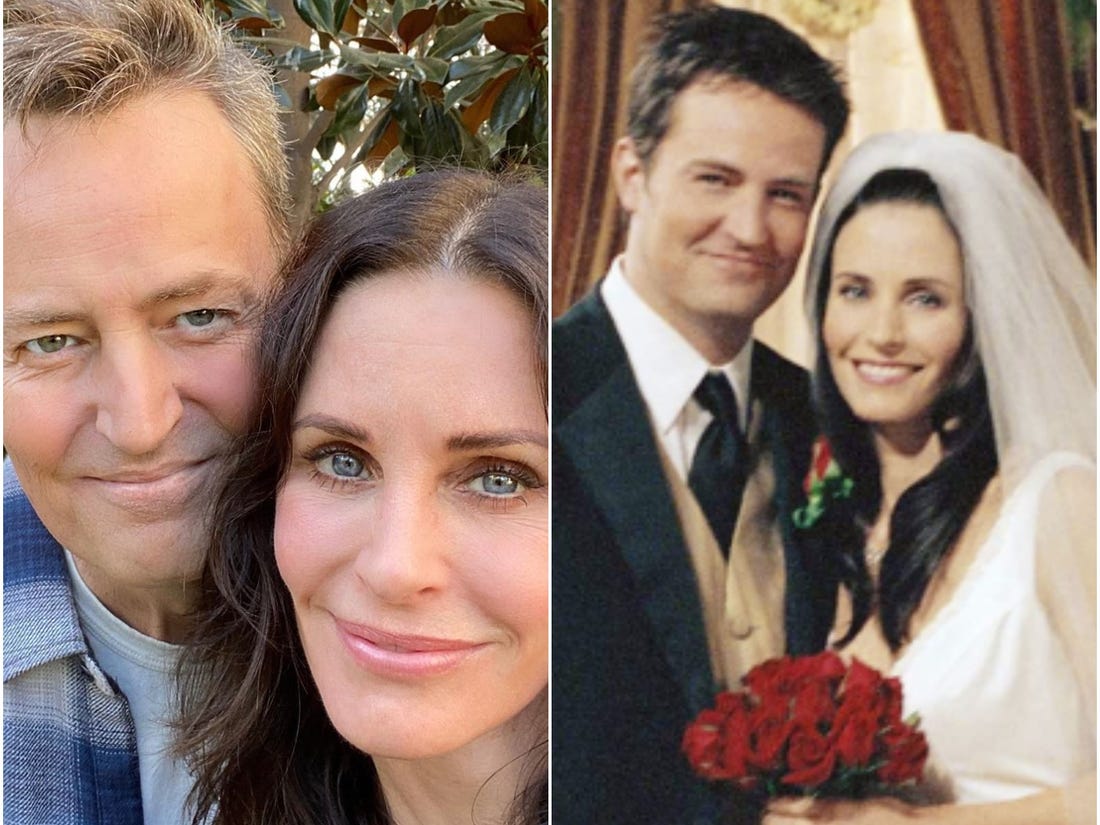 ---
A huge revelation about iconic 90's sitcom friends has been revealed between long-time co-stars Matthew Perry and Courtney Cox, aka, Chandler and Monica.

Perry, who played Cox's on-screen husband, has reportedly 'always been in love' with [Courteney]', surprising fans.  The source also added that "Matthew has never fully been able to get over her," reported US Weekly.

The duo fell for each other hard and fast on Friends, but the 50-year-old actor has always hoped for a real-life relationship with his former costar. And it seems he has always been friend zoned.

https://www.instagram.com/p/B4lRJHXjgnT/?utm_source=ig_embed

Unfortunately for Perry, the Cougar Town alum has been dating Johnny McDavid since 2013. She was previously in a marriage with David Arquette since 1999, with whom they share a daughter.

Ross and Rachael are still on a break: Jennifer Aniston

The 55-year-old recently caught up with her beloved NBC sitcom co-stars, including Perry, for a catch up which was shared on Jennifer Aniston's Instagram, delighting fans. Cox also caught up for lunch with Perry.

"Could I BE any happier? #realfriends," she later wrote on Instagram alongside a selfie with Perry.

The recently reclusive star had a string of high-profile romances during his time on Friends. After romancing Yasmine Bleeth and Julia Roberts in the mid-'90s, he dated Lizzy Caplan from 2006 to 2012.

https://www.instagram.com/p/B3o8vWDhlOh/

Either way, the duo have remained close throughout all their relationships. Claims of Perry's life-long crush on Cox come after a Friends reunion looks set to finally be happening, 25 years after it first hit screens.

According to reports in the US, all six stars of the hit show are in talks to work together once more. The Hollywood Reporter and Variety claim the special programme would be shown on new streaming site HBO Max.

While the stars of the hit show, which ended in 2004, are reportedly in talks about filming together again, it won't be a reboot of the original series.

Have something to add to the story? Share in the comments below.