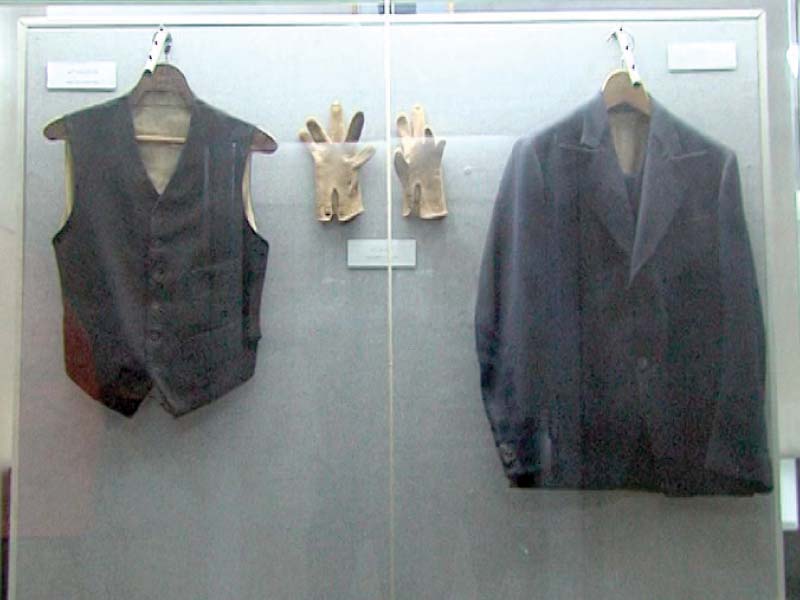 ---
LAHORE: Javed Manzil, the home of famous poet Allama Iqbal, which was converted into a museum named after him following his death, has fallen victim to the apathy of authorities concerned.

Reportedly, in 1934, Iqbal bought seven kanal of land in Garhi Shahu where he built a home that cost 42,025 British Indian rupees at the time. In 1935, Iqbal formally moved into the premises where he spent the last three years of his life. He named the home Javed Manzil, after his son Justice (retd) Javed Iqbal.

Several years after Iqbal's death, in 1977 the government proposed turning Javed Manzil into a museum showcasing the personal items and the notable achievements of Iqbal. For this purpose, the house was converted to display Iqbal's personal possessions.

However, the structure has fallen prey to the ravages of time. The wooden beams and posts have become infested with termites, while water has begun to seep into the floors and walls, causing the plaster to peel away. Further, drainage pipes have created large cracks in the courtyard and the floor has also sunken in some areas.

PAL pays tribute to Allama Iqbal

Moreover, some of Iqbal's personal possessions showcased at the museum are also in need of repairs and maintenance.




Most recently, the government decided to construct an auditorium at Javed Manzil where visitors will be able to attend performances and seminars organised on the basis of Iqbal's works. For this purpose, a proposal regarding constructing the auditorium and renovating the structure at a cost of Rs41 million was included in the Annual Development Programme for the year 2016-2017.

As a result, the archaeology department and the building department are collaborating on restoring the structure to its former glory. The auditorium will be completed by next month and will have a library, offices and other facilities for visitors. Once this is completed, renovation work will begin to increase the structure's longevity.

Youth urged to take inspiration from Iqbal

Speaking to The Express Tribune, the Punjab Tourism Department secretary stated that the younger generation can learn a lot from Iqbal. "He lived his life with simplicity and taught others to work hard and struggle for a cause," he said. He also raised awareness among the youth through his poetry and his writings, he added.

He maintained that currently, a small auditorium is being constructed at the museum to provide visitors with a multitude of facilities. After this is completed, renovation and maintenance work will be carried out on the building so that the structure is better able to stand the ravages of time, he said. Meanwhile, locals visiting the museum stated that the museum was an excellent means of learning about Iqbal and the way he lived his life. Iqbal's teachings give important lessons such as education is the only way to achieve success in life, they said.

Published in The Express Tribune, November 14th, 2019.