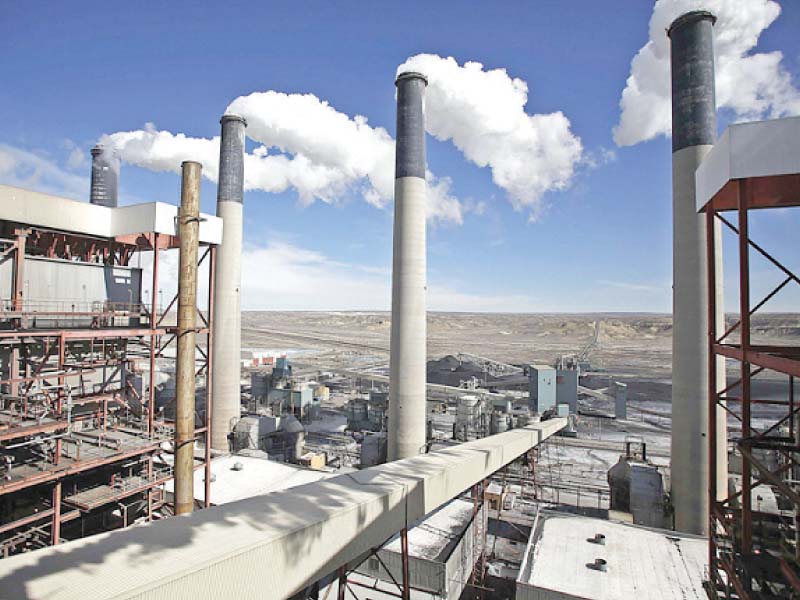 ---
ISLAMABAD: K-Electric has planned to start construction of 900-megawatt re-gasified liquefied natural gas (RLNG)-based Bin Qasim Power Station-III next month in an effort to provide cheap electricity to the consumers of Karachi.

"The company will invest $650 million in building the Bin Qasim Power Station-III and work will commence in December. It is expected to start producing electricity by the summer of 2021," K-Electric Chief Executive Officer Moonis Alvi said while talking to The Express Tribune.

He said the project had received all required approvals and was part of K-Electric's planned initiatives, which would lead to investment of around $3 billion across the power value chain over the next few years.

K-Electric has awarded contract for the 900MW project to Siemens AG and Harbin Electric International.

Chinese firm renews intention to buy K-Electric

Alvi recalled that the last addition to K-Electric's generation capacity was made in 2012, when the 560MW Bin Qasim Power Station-II was launched.

He emphasised that the Bin Qasim Power Station-III represented one of the largest private-sector investments in the country's power sector and was in line with the power utility's vision of improving its generation efficiency.

"The project is part of K-Electric's business plan formulated after a detailed study to review all possible solutions for increase in the generation capacity including long-term offtake of additional power from the national grid with the objective of bridging the supply-demand gap and decommissioning of its old furnace oil-based Bin Qasim Power Station-I," Alvi said.

He ruled out the notion that the project would be a drain on the national exchequer as it would run on imported fuel. "We are replacing older and inefficient furnace oil-based units with new low-cost and efficient generation units; this is a highly efficient combined-cycle plant with around 60% efficiency against 30% efficiency for older plants," he said.

"The 900MW RLNG plant will result in lower import costs for the government, affordable power for the consumers and a much smaller carbon footprint."

Alvi pointed out that natural gas was a dwindling resource in Pakistan and the shift to RLNG was a practical compromise in every way. K-Electric was getting on an average around 105-110 million cubic feet of natural gas per day (mmcfd) against allocation of 276 mmcfd, he said, adding that the country was already experiencing a situation where households were facing low gas pressure.

"We must consume RLNG in older, less-efficient plants and we must not lose out on gaining the maximum advantage from shifting away from furnace oil," he stressed, adding that the new power station would now be built with just 5% advance payment following re-negotiation of terms and the first unit of 450MW would be commissioned in only 19 months instead of 24 months.

Alvi pointed out that at present National Transmission and Despatch Company (NTDC) was supplying 650MW to Karachi. K-Electric had sought additional power from the national grid last year but NTDC refused to provide, citing overloading and system stability concerns, he said.

K-Electric's profit rises 18% on tariff increase

NTDC, however, allowed an additional 150MW from wind power plants in Gharo for two years, which K-Electric was already receiving, he revealed. However, wind power plants depend on the average wind pressure, which fluctuates substantially, rendering supply less reliable.

Additionally, he said, K-Electric requested for the import of 500MW from the national grid through the under-construction nuclear power plants Kanupp-II and III and if that was made available, K-Electric would be able to replace the remaining inefficient power plants.

Saying that the existing supply of 650MW was without a valid contract which K-Electric and NTDC/Central Power Purchasing Agency (CPPA) still had to sign, Alvi stressed that K-Electric was ready to invest in interconnections when and if an agreement was put in place for the supply of additional power.

Regarding electricity demand in Karachi, Alvi said Karachi's power needs were growing faster than the rest of the country and K-Electric was anticipating a bigger shortfall next year, which may necessitate load management, part of which was already seen this year.

Based on the projected peak demand outlook for FY23 in K-Electric's service area, even with the commissioning of the 900MW RLNG project and the proposed 700MW coal-fired power plant, there may be a shortfall of around 1,400MW and the company was working with all stakeholders to bridge the gap, he added.

Looking at Karachi's urgent needs, a comprehensive study was undertaken and in August 2017, the K-Electric board approved the construction of the 900MW power plant at the Bin Qasim Power Complex.

Alvi pointed out that when the National Electric Power Regulatory Authority (Nepra) determined K-Electric's multi-year tariff (MYT), which was notified by the government in May 2019, the proposed 900MW plant was also part of the tariff and investment plan, which substantiated the fact that the project met all regulatory, operational and financial requirements.

Furthermore, when Nepra made some changes to its determination, even though the project was already approved, "we went through the approval process once again".

Published in The Express Tribune, November 12th, 2019.

Like Business on Facebook, follow @TribuneBiz on Twitter to stay informed and join in the conversation.