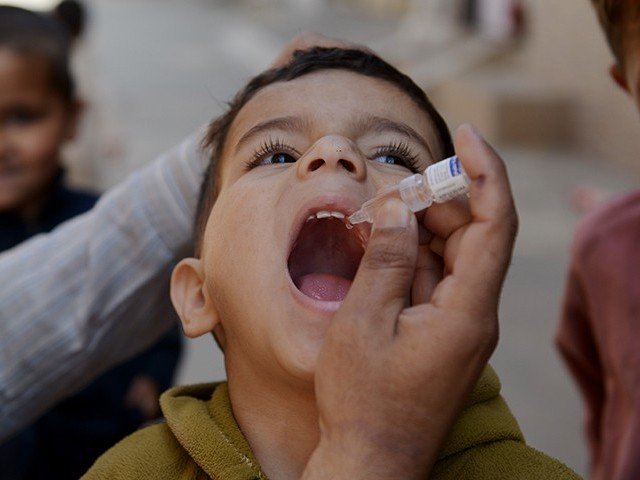 ---
MULTAN: An anti-polio campaign in Multan has ended today in Multan district with a historical achievement of no refusal of polio vaccination. A five-day anti-polio campaign culminated on November 8, however, a three-day catch-up phase for remaining children ended today on Monday.

Out of the total 896,828 children in the district, 857,676 were immunised with a 96% success rate. Multan District Health Authority Chief Executive Officer Dr Munawwar Abbas said that the remaining 83,730 children of the district were vaccinated in the catch up-phase.

The chief executive officer added that the existence of the poliovirus was confirmed in Multan when a sewerage sample, taken from Ali Town was tested in September. He further said that samples were sent again to the laboratory for re-testing on October 18.

Multan Additional Deputy Commissioner Qamaruz Zaman Qaisrani, while chairing a meeting, said that a polio-free Pakistan is the main target of the anti-polio campaign. He added that to vaccinate every child under five years of age is the responsibility of district government. "It is a sad situation that compared to other countries around the world; poliovirus exists only in Pakistan and Afghanistan." Representatives of the World Health Organisation, UNICEF and Rotary Club also attended that meeting.

Misinformation to blame for polio challenge in K-P

The staff of district government has played a key role in the successful completion of the anti-polio campaign and continuous monitoring of polio teams, he further said.

DHO Dr Zaffar Abbas said that services of moderate religious scholars are always helpful in dealing with those citizens who are against anti-polio vaccination. He added that the district government appreciates the cooperation of religious scholars in the fight against polio.

Civil Society Activist Advocate Shehbaz Gurmani said that one of the main reasons for this success is the absence of clerics and students of religious seminaries who went for the sit-in at Islamabad. He added that due to the absence of clerics who were against anti-polio immunisation, the campaign remained successful. He maintained that for the first time, polio workers faced no religious resistance. "Otherwise, there have been about 3-4% cases of refusal in every anti-polio campaign, in the past."

Care and Cure Director Azhar Sheikh said that as a civil society activist, we want a polio-free Pakistan. "All the clerics are either in Raiwand or in Islamabad. For polio teams, Azadi March has borne fruit full results."

The anti-polio drive in the country has made inspiring efforts over the years that resulted in a decrease of polio cases from 18,000 in 1995 to double digits in the ongoing year. Polio workers in Multan are working together to achieve the goal of a polio-free country.

Published in The Express Tribune, November 12th, 2019.
COMMENTS
Comments are moderated and generally will be posted if they are on-topic and not abusive.
For more information, please see our Comments FAQ