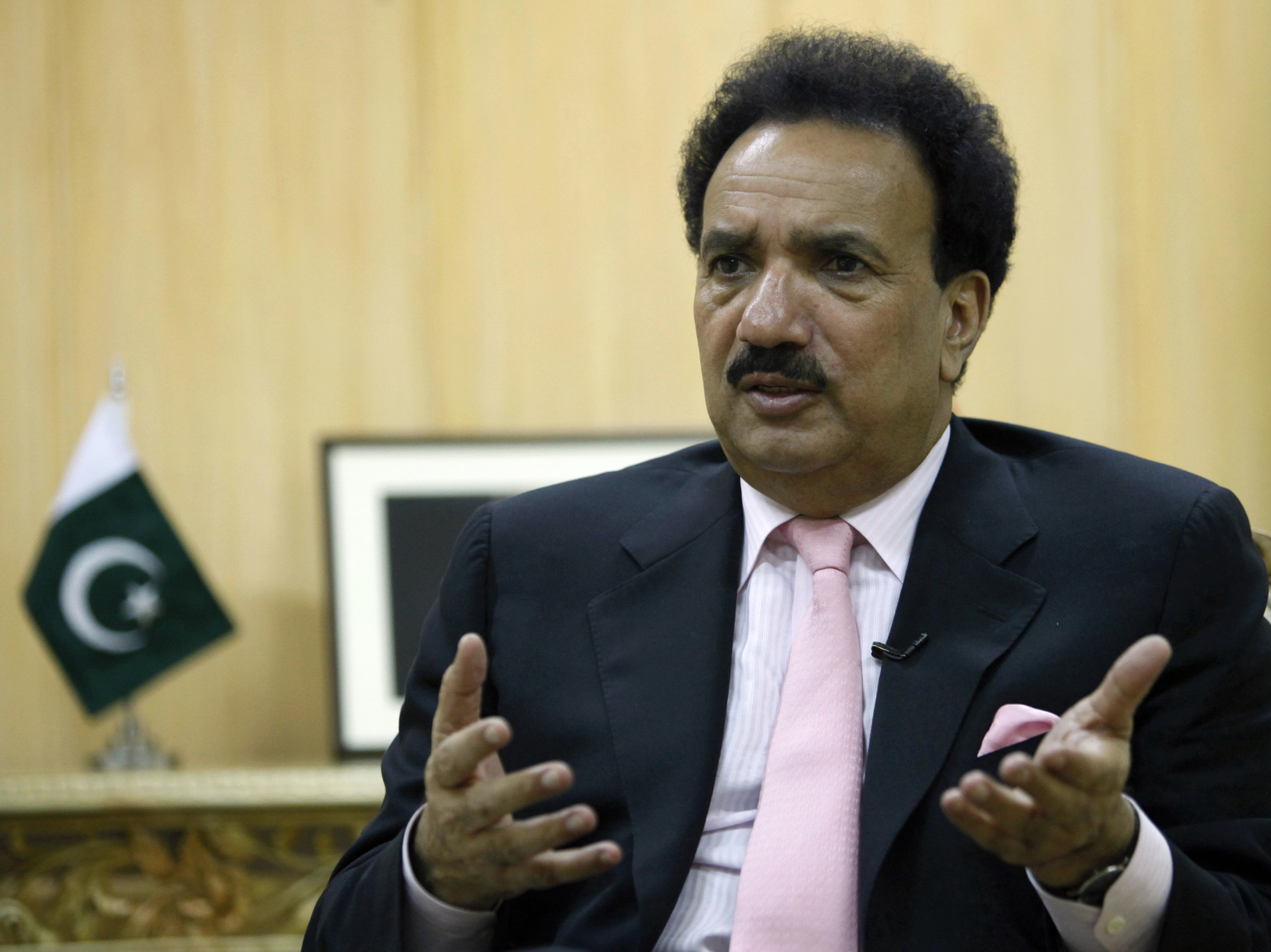 ---
LAHORE: The Lahore High Court Chief Justice (LHCCJ) has constituted a three member bench for hearing of a petition challenging the presidential pardon of Interior Minister Rehman Malik in his accountability references.

Justice Ijaz Ahmad Chaudhry will head the bench comprising himself, Justice Azmat Saeed and Justice Ijazul Ahsan. The bench will take up the petition on June 16.

Earlier, a single bench comprising Justice Ijaz Ahmad Chaudhry had admitted for regular hearing the petition and forwarded the same to the LHCCJ for the formation of a larger bench for the case. mtiaz Rasheed Qureshi, media coordinator for Save the Judicial Committee, through his counsel Barrister Farooq Hasan had challenged the presidential pardon given to Rehman Malik.

Hasan had submitted that in order for the accused to be able to ask for a presidential pardon, he or someone on his behalf has to exhaust all other legal remedies available to him first.

Hasan stated that if someone was convicted in any court, he has the right to file an appeal against his sentence in the Supreme Court (SC) and if either his appeal is not heard by the SC or the decision given against him is upheld, he can then ask for a presidential pardon. Malik had not approached the SC and that it was possible that the apex court would have set aside Malik's verdit, Hasan added.

Hasan further stated that Malik had not filed any presidential pardon petition and therefore, the pardon extended to him is against due process and unconstitutional.

Hasan submitted that the manner in which the pardon was granted showed the determination of President Asif Ali Zardari to have his way, showing no respect to the legal process and blatantly abusing his power to save his convicted interior minister and Ahmad Riaz Sheikh, a former FIA employee.

Hasan pleaded that the presidential pardon be set aside and the verdict against Rehman Malik be restored immediately.

Published  in the Express Tribune, June 13th, 2010.