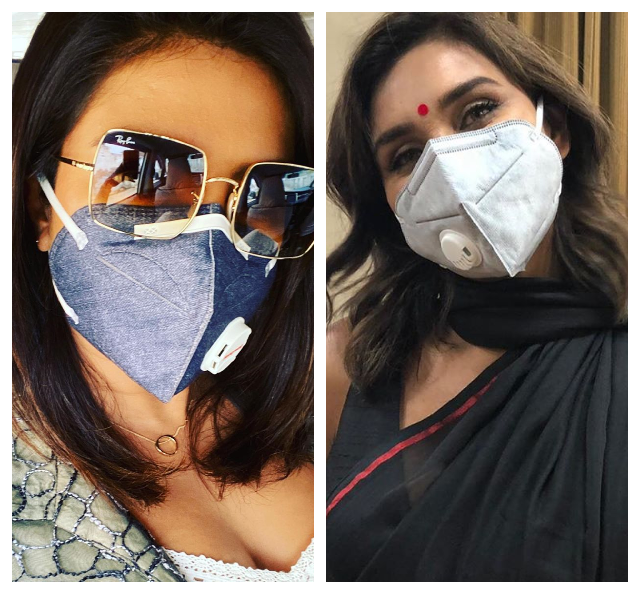 ---
Bollywood actor Priyanka Chopra, who is currently in India to shoot her upcoming Indian film The White Tiger, has shed light on the ongoing hazardous smog in New Delhi.

The former Miss World took to Instagram says it is hard to shoot in the Indian capital because of pollution. Priyanka on Sunday night took to Instagram, where she shared a photograph of herself with a mask.



Captioning the image, she wrote, "Shoot days for The White Tiger. It's so hard to shoot here right now that I can't even imagine what it must be like to live here under these conditions. We are blessed with air purifiers and masks."




"Pray for the homeless. Be safe everyone," she added.

Before Priyanka, another Indian actor, Lisa Ray took to Instagram and shared the same ordeal. Sharing a picture of herself in a sari and a mask, she sarcastically wrote, "Delhi chic. When the blood in your vein returns to the sea, and the earth in your bones returns to the ground, perhaps then you will remember that the land does not belong to you, it is you who belong to the land."

https://www.instagram.com/p/B4aPRqjHidr/

She also shared another post, highlighting the same issue. Lisa, who was diagnosed with cancer earlier, shared how hard it is for her to breathe in such hazardous and dangerous environment.

"Delhi. As an individual with compromised immunity due to the maintenance therapy I'm on for my condition, just can't take a chance with the appalling conditions in Delhi," she wrote. "If Beijing could clean up its act, what it's gonna take to clean up our nation's capital?"




Priyanka's upcoming film The White Tiger, adapted from Aravind Adiga's prize-winning novel of the same name, will be helmed by Ramin Bahrani. It follows the extraordinary journey of a self-made man from being a tea-shop worker in a village to a successful entrepreneur in a big city.

Streaming giant Netflix is producing The White Tiger in association with Mukul Deora. It also stars Rajkummar Rao.

Have something to add to the story? Share it in the comments below.