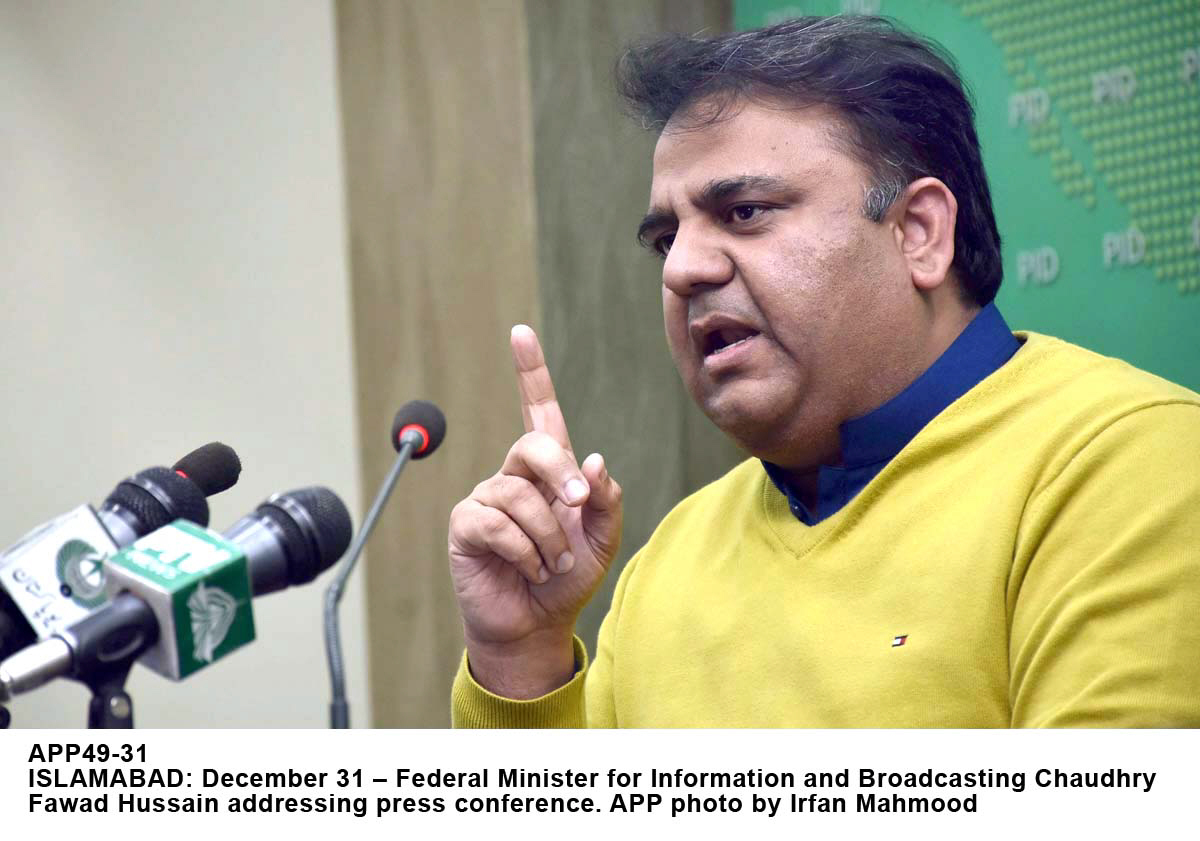 ---
ISLAMABAD:

The Senate Standing Committee on Cabinet Secretariat has taken notice of Minister for Science and Technology Fawad Chaudhry's statement of disbanding 400 departments and sought reply from the Establishment Division.

The Establishment Division secretary, while approving Chaudhry's statement informed the committee that the departments were being restructured and merged.

The committee chairman remarked that Pakistan Tehreek-e-Insaf (PTI) had promised 10 million jobs. He asked which 400 departments were being closed.

The chairman warned that the entire committee would protest if any of the employee was fired without any reason. He said that he would not allow any such incident to take place and sought detailed briefing on the matter.

The meeting was chaired by Senator Talha Mehmood. The session discussed the provincial quota for jobs in various departments.

Senator Sikandar Mandhro asked for providing full share to the provinces which lacked their stake holding. Senator Mushtaq Ahmed claimed that 70% departments were not fulfilling the obligation of quota system.

Science & tech minister draws flak for 'misconstrued' statement about jobs

Senator Mushahidullah Khan said that Chaudhry's statement seemed correct as no one had negated it. He observed that millions of people would be working in 400 departments.

The senator asked why was not the government firing people who were not working. He questioned if they had been kept for giving absurd statements.

Senator Ashok Kumar inquired if the news which was ratified by the Establishment Division Secretary correct.

Minister for Parliamentary Affairs Azam Swati termed the restructuring of department mandatory. The minister noted it was not necessary that the employees would be laid off after the merger.

He said possibility existed that more people could be hired.

The committee also mulled over Regulation of Generation and Transmission and Distribution of Electric Power (Amendment) Bill 2019.

Mover of the bill Raza Rabbani could not participate in the meeting. Meanwhile, energy ministry submitted reply on the bill to the committee.

The committee chairman expressed displeasure over Rabbani's absence from the meeting.

The chairman noted that Rabbani had said that the decision would not be made on October 17.

He said that Rabbani had flown from Islamabad to Karachi and that he did not attend the session intentionally.

The committee put off the bill till next meeting.