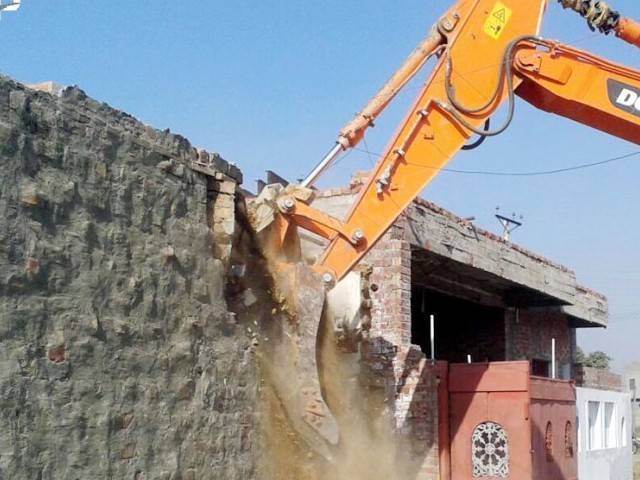 ---
KARACHI: Sindh Local Government Secretary Roshan Sheikh admitted on Tuesday that the exponential growth of illegal construction was the result of unnecessary delays in the approval of legal constructions carried out by members of the Association of Builders and Developers of Pakistan (ABAD).

He made the admission while addressing a meeting at ABAD House, adding that the government will demolish all the illegal constructions pointed out by ABAD. Sheikh also assured that the government would introduce a one-window system through which the builders will get approval for construction within 10 days. The meeting was attended by ABAD chairman Mohsin Sheikhani, Sindh Building Control Authority (SBCA) Director General Zafar Ahsan, ABAD Vice Chairman Abdul Rehman, Southern Region Chairman Ali Ratadia, former chairpersons Muhammad Hassan Bakshi, Saeed Ashraf, Junaid Ashraf Taloo and Anwar Gagai and a large number of ABAD members.

Bakshi gave a presentation on illegal constructions in Karachi and their impact on human lives, which was lauded by the Local Government Secretary, SBCA DG and other government officials present at the occasion.

Sheikh said that the Sindh Government, with the help of ABAD, will clean up the menace of illegal construction in the city and will save the lives of thousands of Karachiites. He directed the SBCA DG to form a task force headed by ABAD to stop illegal constructions and promote legal constructions and cleanliness in the city.

"The role of the sub-registrar's office will end soon as the Sindh Government is planning to introduce E-Registration of properties soon," he said. He also announced that a memorandum with ABAD will be signed within two days for action against illegal constructions and pave the way for ease of doing business.

According to Sheikh, Pakistan is facing a shortage of 0.35 million housing units annually, which is resulting in a mushroom growth of katchi abadis. He wished ABAD become a powerful pressure group so that they can boost legal construction and the Sindh government would support them in every sphere.

ABAD chairman Sheikhani addressed the meeting, where he said the biggest problem for Karachi these days is substandard and illegal construction, which can create a human catastrophe in the shape of death of thousands of Karachiites.

He also pointed that allegedly 30 per cent of all the waste in Karachi is of construction materials, however, he claimed ABAD was disposing off waste properly as the association had always strived for a clean Karachi.

Published in The Express Tribune, October 17th, 2019.