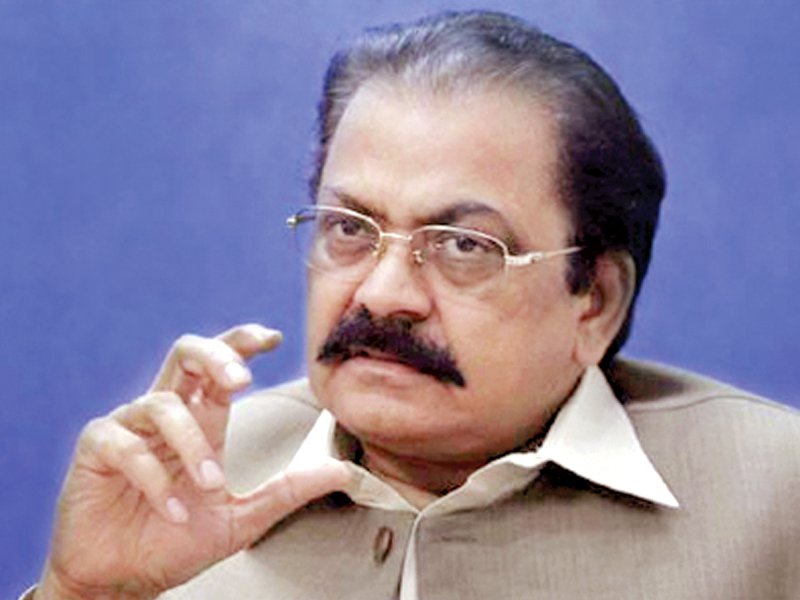 ---
LAHORE: The post-arrest bail plea of Pakistan Muslim League-Nawaz (PML-N) Punjab president Rana Sanaullah Khan was withdrawn after his attorneys informed the court about the latest development in the case.

As a result, the petition, filed in the Lahore High Court (LHC), was withdrawn. The plea was filed after a special court for Control of Narcotics Substance dismissed the bail petition of Sanaullah on September 20, but released five other suspects on bail.

Sanaullah's remand extended

The counsel for Sanaullah told Justice Syed Shahbaz Ali Rizvi that they wanted to withdraw the post-arrest bail after a trial court ordered them and the Anti-Narcotics Force investigation officer to approach the Safe City Authority headquarters and view footage of their client's arrest.

They informed the court that they would file the bail petition after examining the footage. In the post-arrest bail plea, Rana Sanaullah contended that he had been implicated in a politically-motivated case on the basis of mala fide intention. He distanced himself from the narcotics that authorities claimed were seized from his possession.

Published in The Express Tribune, October 4th, 2019.