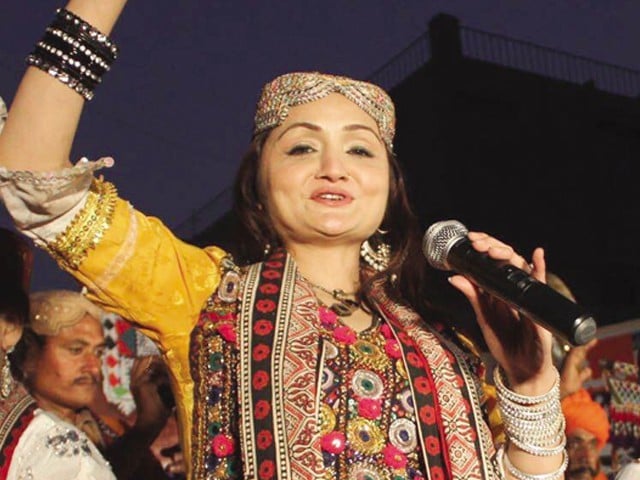 ---
KARACHI: Renowned folk singer Shazia Khushk announced on Thursday that she is bidding farewell to the showbiz industry.

Dane Pe Dana singer told The Express Tribune that she made the decision owing to her "religious beliefs".

"I've decided to spend the rest of my life in service of Islam," she said.

Shazia added that she had received many singing offers from overseas but had to decline owing to the religious obligations.

"I'm grateful to my fans for loving my songs and hope that they will strongly support me in my new move," said the folk singer who is known for her melodies in Sindhi, Balochi Dhatki, Sairaiki, Urdu, Kashmori, Gujrati, Brelvi and Punjabi .

I visited the Kaaba thrice and cried for forgiveness: Veena Malik

"I really took my time to think about what I wanted to do at this stage in my life... I'm certain that I won't want to join this field [showbiz] again."

The singer said she is "eternally grateful" to her fans for "appreciating" her music for the past 25 years.

This is not the first time a member of the showbiz industry has left the industry owing to the profession conflicting with their religious beliefs.

In 2o14, actress Veena Malik had also announced that she would no longer be a part of the film industry.


COMMENTS
Comments are moderated and generally will be posted if they are on-topic and not abusive.
For more information, please see our Comments FAQ