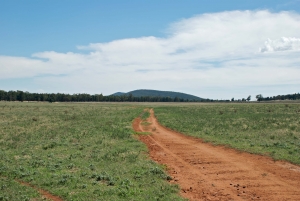 ---
LAHORE: A philanthropic organisation, Anjuman-e-Islamia, has allegedly illegally occupied 17 acres of government land worth billions of rupees in Sahiwal.

Anti-Corruption Establishment (ACE) Sahiwal Regional Director Shafaqatullah told The Express Tribune that the government awarded 17 kanals of land to the organisation in 1944 for the construction of educational institutes. Therefore, a girls' school was established.

However, in 1972, the Zulfikar Ali Bhutto regime issued orders for the nationalisation of all private educational institutions with assets.

Shafaqatullah said that as per the title of the document, all 17 acres of the government land should have been repossessed.

But, only the land where building of the girls' school was built was taken up, while the rest of the land remained in the custody of the NGO, he added.

"On the land, a just few private schools and a law college have been constructed.

A piece of the property was being used for cattle rearing."

Shafaqatullah said that as the organisation was not active. Therefore, residents started raising a hue and cry.

Later, he initiated a probe the matter and got hold of the 1940 and 1972 notifications and asked the stakeholders for comments.

Shafaqat continued that CEO Education had written a letter to the deputy commissioner asking him to correct the revenue record that all 17 acres of land belonged to the department rather than just a few kanals.

He also asked him to get the rest of the land vacated from illegal occupants. Shafaqat added that the land was precious as it was located in the middle of the city.

Haji Bashir Ahmad of Anjuman-e-Islamia denied possession of any land other than the six kanals.

He said that they had six kanals on lease for 30 years. A school, in collaboration with the Punjab Education Foundation, was being run on the land, he added.

He denied occupation or possession of any other land.

Published in The Express Tribune, September 29th, 2019.
COMMENTS
Comments are moderated and generally will be posted if they are on-topic and not abusive.
For more information, please see our Comments FAQ