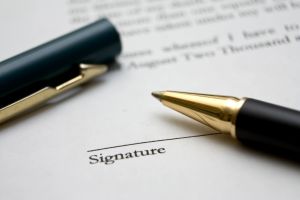 ---
KARACHI: The Sindh High Court (SHC) directed the petitioners' counsel to come prepared with arguments at the next hearing of the petition pertaining to giving service benefits to contractual employees of over 300 government and private institutions. A two-member bench comprising Justice Muhammad Ali Mazhar and Justice Agha Faisal heard the petition.

The petitioners' counsel maintained that over 300 institutions, including government departments, have appointed contractual employees. He prayed the court that they be given all the service benefits.

"The contract employee system was finished after much difficulty. Pakistan Steel Mills was ruined because of contract employees. State-owned institutions like Pakistan International Airlines, Pakistan Steel Mills, State Bank of Pakistan, and others cannot hire contractual employees," remarked Justice Mazhar. The Sindh government's counsel said that no contract employee has been hired in any provincial department. "Employees hired on contract have been laid off," he said.

"Media, journalism and several other industries do not hire employees on contract. State institutions have been ruined because of contract-based employees. We've rid state institutions of contract employees with much difficulty and now you want us to issue new orders," said Justice Mazhar.

The court directed the petitioners' counsel to come prepared at the next hearing and adjourned indefinitely.

Biometric in jail

The bench issued directives for the copy of the report pertaining to biometric data of prisoners to the petitioner.

The petitioner's counsel maintained that NADRA was not cooperating and the case has been pending since 2013. "Accused in connivance with jail officials send their namesakes to jail by giving money." Investigation has revealed that persons with the same names as the accused were in jail instead of the real accused in 41 cases, he said.  The high court passed orders in 2015 to mark the attendance of prisoners through biometric verification. Last year, two prisoners escaped from jail because of this.  Jail IG's spokesperson informed the court that the biometric system has been introduced in Central, Malir and Hyderabad jails. The prisoners are brought to the jail after biometric verification. The court issued directives for the petitioner to be provided a copy of the report and adjourned hearing indefinitely.

Sentence commuted 

Another bench comprising Justice KK Agha and Justice Khadim Hussain Tunio rejected the petition filed by two convicted of opening fire on a citizen and injuring him during a robbery attempt.  The court commuted the sentence given to Adil Zaman and Mir Kamran to half. The bench remarked that the sentence has been reduced due to a trivial contradiction in the witness statement. According to police, the accused snatched Rs57,000 from citizen, Abdul Sattar, at gun point while he was returning to his house from the bank on July 5, 2018. They opened fire at Sattar and injured him when attempted to resist the robbery bid.

The trial court had awarded the convicts 22 years of imprisonment each. 

Published in The Express Tribune, September 24th, 2019.