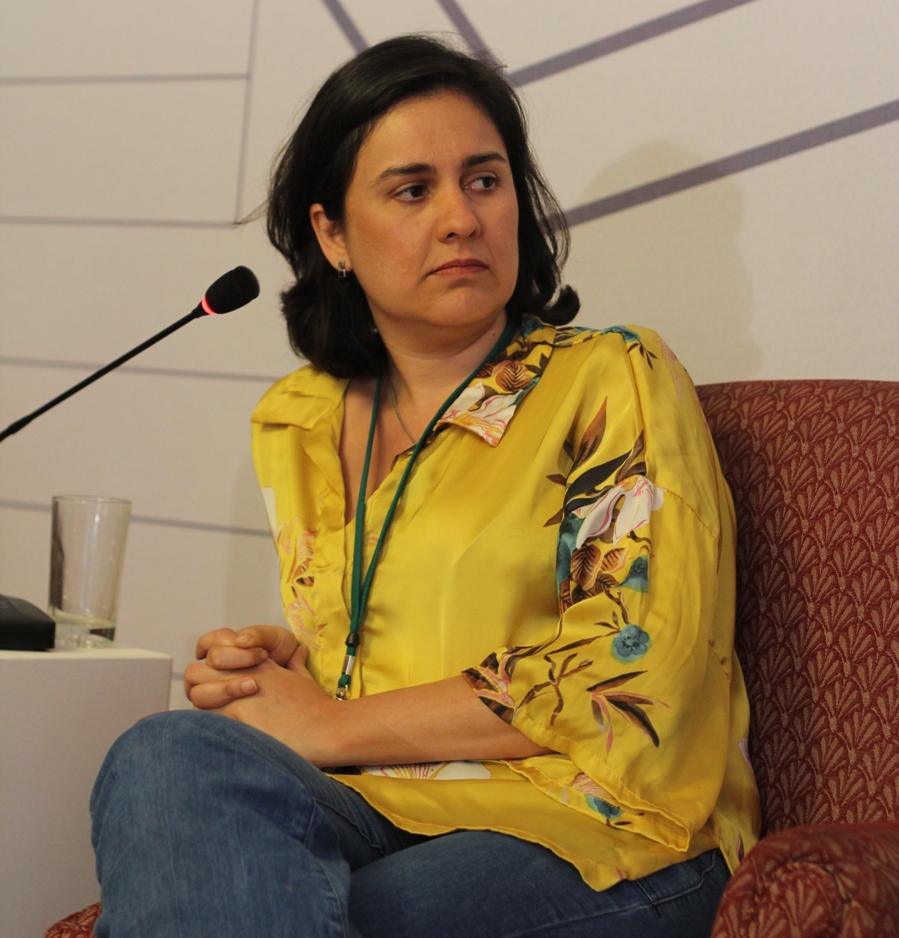 ---
British-Pakistani author Kamila Shamsie has been stripped off of her German Literary award due to her support for Palestine.

Shamsie was announced as this year's winner of the Nelly Sachs Prize (named after a Jewish poet and Nobel Laureate) in September but her support for the pro-Palestinian Boycott, Divestment and Sanctions (BDS) movement has made the organisers rethink their decision of awarding the author.

In a statement on Wednesday, the organisers shared that the eight-member jury has reversed its decision and the 2019 award will not be handed to any author.

"Despite prior research, the members of the jury were not aware that the author has been participating in the boycott measures against the Israeli government for its Palestinian policies since 2014," the statement read.


EXCLUSIVE: German city rescinds literary award to celebrated British author Kamila Shamsie over support for BDS. The jury panel then refuse to publish Shamsie's statement alongside their own statement on the affair. https://t.co/CwIEkQSfPj

— Artists for Palestine UK 🍉 (@Art4PalestineUK) September 18, 2019


"Shamsie's political positioning to actively participate in the cultural boycott as part of the BDS (Boycott Disinvestment Sanctions) campaign against the Israeli government is clearly in contradiction to the statutory objectives of the award and the spirit of the Nelly Sachs Prize."

Shamsie condemned the decision in her response saying, "It is a matter of outrage that the BDS movement that campaigns against the government of Israel for its acts of discrimination and brutality against Palestinians should be held up as something shameful and unjust."


Kamila Shamsie's statement in response to the rescinding of the #NellySachsPreis on basis of her support for #BDS movement for Palestinian rights#McCarthyism pic.twitter.com/2sm6W3xI6Y

— Artists for Palestine UK 🍉 (@Art4PalestineUK) September 18, 2019


"It is a matter of great sadness to me that a jury should bow to pressure and withdraw a prize from a writer who is exercising her freedom of conscience and freedom of expression," she Tweeted.

Many lauded the author for voicing her support for Palestine.


Actions of Dortmund Literary Council in Germany are very disappointing! Literature exists for offering critique, silencing voices critical of Israel in Literature defeats the purpose of its Literature's existence! https://t.co/imWCF5yiZ2 via @@GVS_News

— Moeed Pirzada (@MoeedNj) September 18, 2019
I have always admired @kamilashamsie because of her courage & integrity #IamWithKamila https://t.co/INLd7roN6i

— iqbal theba (@iqbaltheba) September 19, 2019
Principled & praiseworthy by @Kamilashamsie. Ill-advised for Dortmund to withdraw prize. Tantamount to acceding to Zionist pressure. Will reflect poorly as to values the Prize supports. Shame over one travesty ought not to turn into support for another https://t.co/XvTD543Nf3

— Osama Siddique (@DrOsamaSiddique) September 18, 2019
Have something to add to the story? Share it in the comments below. 
COMMENTS
Comments are moderated and generally will be posted if they are on-topic and not abusive.
For more information, please see our Comments FAQ