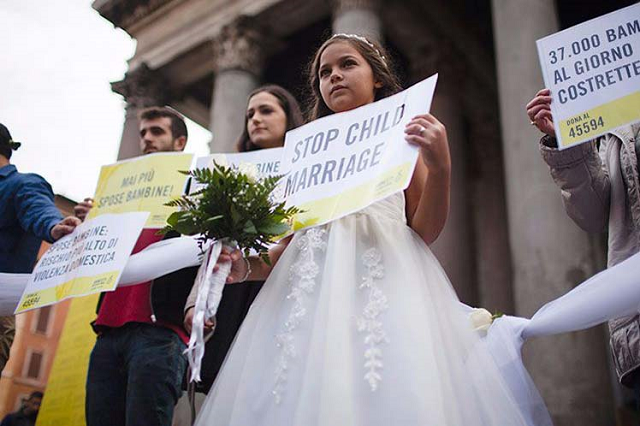 ---
LAHORE: Planning and Development Department Chairman Habibur Rehman Gilani has termed child marriage a crime and has linked it to Pakistan's burgeoning population. He stated that the high population growth rate is leading to scarcity of employment opportunities, health and education facilities.

He was speaking at the International Conference on Population and Development (ICPD) at a local hotel organised by the Punjab Population Welfare Department, the Punjab Population Innovation Fund and the United Nations Population Fund. The theme for 2019 was "25 years of ICPD: Accelerating the promise". Mapping the milestones and the persisting challenges, Punjab Population Welfare Department Secretary Muhammad Hasan Iqbal stated that Pakistan was one of the pioneer countries integrating family planning services into its health services since 1960s.

He added, "Owing to the stagnated level of modern contraception and poor quality of care, the country's population is expected to double in the next 30 years."

Pakistan pledges end to underage, forced marriages by 2030

Dr Yasmeen Qazi from the Bill and Melinda Gates Foundation moderated a panel discussion on the challenges of the population sector and the way forward to accelerate the ICPD agenda. She reiterated the importance of commitments made by governments on international platforms.

Qazi asserted that lack of accountability, monitoring and subsequent analysis are the areas requiring immediate attention.

Initiating a panel discussion, Population Council Pakistan Country Director Dr Zeba Sathar noted the declining maternal and infant mortality rates in the last 10 years.

Dr Saman Yazdani, while responding to a question, stated that non-government organisations (NGOs) do have ground successes. However, this is not translating into a perceptible change. Yazdani emphasised the need for improving access to population clinics from remote areas while maintaining the privacy and confidentiality of clients.

Dr Muhammad Nizammuddin was positive that if provided skilled education, Pakistan's youth population can and will make a huge difference to the overall development indicators.

Published in The Express Tribune, September 17th, 2019.