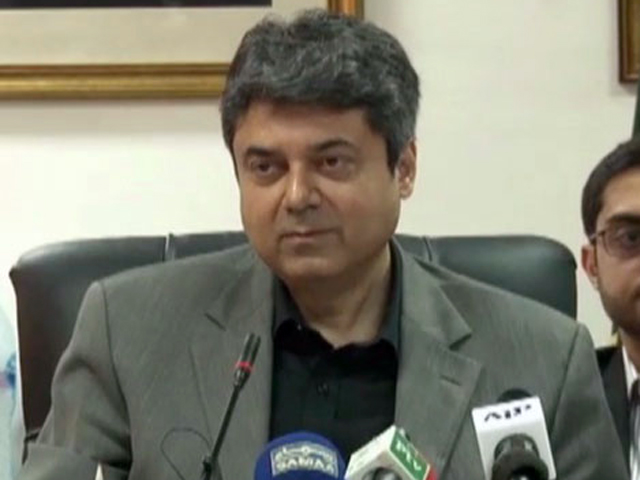 ---
KARACHI: As Karachi reels under a crumbling infrastructure and a near collapse of civic amenities, Federal Law and Justice Minister Farogh Naseem on Wednesday hinted at making the country's economic hub a separate administrative unit.

The minister told The Express Tribune that one option with the federal government was to invoke Article 149(4).

In a recent meeting, Prime Minister Imran Khan had formed a high-level committee headed by the federal law minister, to work out plans to address the issues being faced by the residents of Karachi.

The committee has been asked to suggest short, medium and long-term measures for the betterment of Karachi.

The law minister held the Pakistan Peoples Party (PPP) government responsible for the woes of Sindh, particularly those of Karachi.

The Karachi conundrum: PM Imran's committee forms another committee to do its job

"Through Article 149(4) the Centre can request the provincial government to hand over administrative control of Karachi to the former," the minister said.

He warned the provincial government that the Centre would move the Supreme Court in case the proposal was opposed.

"Neither does Article 149(4) speak of governor rule, nor of imposing an emergency," Naseem said.

"It is an independent article, which says that the federal government has an executive authority under which it can issue directives to any provincial government, if there are issues pertaining to peace, tranquility and economic life," he explained.

Article 149(4) of the Constitution reads: "The executive authority of the Federation shall also extend to the giving of directions to a Province as to the manner in which the executive authority thereof is to be exercised for the purpose of preventing any grave menace to the peace or tranquility or economic life of Pakistan or any part thereof."

"We are pursuing legal action," Farogh said. "We have prepared a draft that would be presented to the prime minister within a week," he added.

"There is nothing there [in Karachi] except garbage, shortage of water and flies."

He said it was natural to expect resistance from the PPP. The minister, however, ruled out the notion that Article 149(4) threatened provincial autonomy.

He noted that the article was retained in the 18th Amendment of the Constitution of Pakistan. "If it was against provincial autonomy, then it should have been excluded from the Constitution."

The minister, however, declined to give details as to who would be responsible for governing the metropolis after the enforcement of the article.

"We will unfold it slowly and gradually," he said.

"We also have other legal options if things don't pan out as planned," the minister said without elaborating further.
COMMENTS (2)
Comments are moderated and generally will be posted if they are on-topic and not abusive.
For more information, please see our Comments FAQ