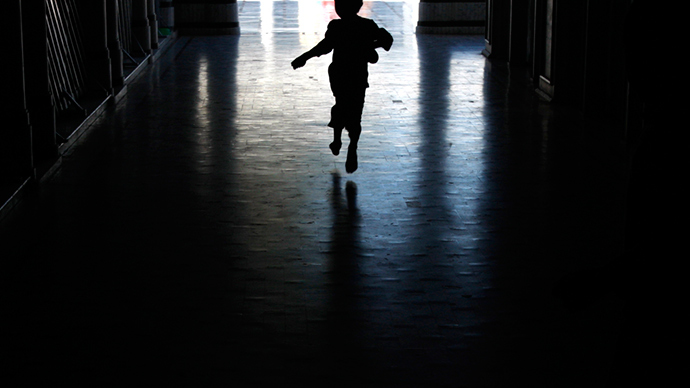 ---
LAHORE: Another student died after being beaten by his teacher at a private school on Thursday.

The victim was identified as 15-year-old Matric student Hafiz Hunain Bilal. A fellow student shared that the teacher in question, Kamran, had been transferred to their branch approximately 10 days ago. However, this was not Hunain's first encounter with the teacher; Kamran had taught the victim last year in grade nine.

On the day of the incident, Hunain did not have the relevant textbook with him. This angered the tutor who inquired about the book's whereabouts. Hunain replied that he had yet to purchase it and would do so at the earliest possible convenience.

Following this, Kamran asked another student to lend Hunain the textbook and assigned the class a lesson. However, after ten minutes when he asked the victim to recite the lesson, he was unable to do so in a satisfactory manner.

Two jailed for over a decade in German campsite child abuse case

Consequently, Kamran started to physically assault the victim and also hit his head against a wall. The victim's condition deteriorated rapidly and he started crying. Even then, the school administration did not shift him to a hospital immediately and tried to smooth over the situation. It was only later when his condition took a turn for the worse that another teacher shifted the victim to the hospital in his own car. However, by the time they reached the health facility, Hunain was pronounced dead by doctors.

Police have taken the accused and the school's management into custody. Officials also moved the deceased's body to the morgue for an autopsy. Police said that the exact cause of death will be ascertained after the autopsy report is released. They added that they are investigating the matter further.

A large number of students and relatives gathered outside the victim's home and condemned the teacher's actions. The victim's uncle demanded strict action against the accused as well as justice for the family so that such incidents can be avoided in the future.

This is not the first incident of its kind in the provincial capital. In July, seven-year-old, Abdul Wahab was killed after being physically assaulted by his teacher in Shalimar.

Published in The Express Tribune, September 6th, 2019.
COMMENTS
Comments are moderated and generally will be posted if they are on-topic and not abusive.
For more information, please see our Comments FAQ