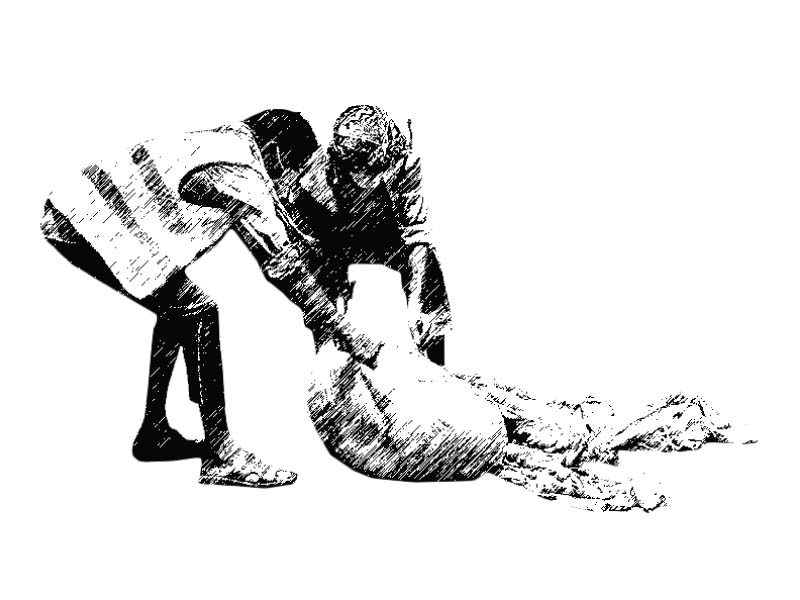 ---
RAWALPINDI: Rawalpindi Waste Management Company (RWMC) and Al-Bayrak Company disposed of 8,500 tons of sacrificial animals waste during three-day Eid operation.

For this purpose, as many as 3000 sanitation workers performed duties round the clock in shifts from Sunday till Wednesday. Some 364 vehicles, 144 mini dampers and 250 handcarts were used to lift and dispose of entrails and offal of the sacrificed animals while RWMC resolved 124 of 127 complaints received. Other three complaints were in the jurisdiction of cantonment areas.

The emergency helpline was being monitored by the control room. Deputy Secretary Local Government, Najeeb Aslam also visited the control room on the second day of Eid and applauded RWMC's efforts to keep the city clean.

DC visits workers

Deputy Commissioner (DC) Rawalpindi and Chairman RWMC, Muhammad Ali Randhawa, celebrated Independence Day with sanitary workers and cut a cake with them at Sixth Road. On the occasion, Managing Director (MD) RWMC, Owais Manzoor Tarar, Senior Manager Operations, Dr Hamid Iqbal, Manager Communications, Nasir Mehmood etc accompanied DC.

Earlier, a ceremony was held at RWMC's head office. Managing Director (MD) RWMC, Owais Manzoor Tarar, hoisted the national flag and cut cake. On the occasion, he said that everybody needed to play a role for the progress and prosperity of Pakistan. He expressed that RWMC was committed to providing a clean environment to the citizens.

IMC cleanup 

Islamabad Municipal Corporation has completed the operation of disposing of offal of more than 75,000 sacrificed animals.

According to IMC, over 2,000 sanitary workers, supervisory staff using more than 100 vehicles have worked day and night for the post-Eid clean-up in the federal capital.

Islamabad Mayor Sheikh Ansar Aziz had given special directives to IMC Sanitation Directorate made special arrangements for lifting the waste of sacrificial animals in Islamabad this year.

The directorate had dug more than 70 deep pits at 37 different locations where the offal, heads and hooves of sacrificed animals were dumped and covered.

During the operation, a total of 90 complaints were received which were resolved within only 10 to 15 minutes. Director Sardar Khan Zumari supervised the operation.

IMC Sanitation Directorate had divided the city into five zones for effective cleanliness drive.

Mayor Aziz made rounds of the various collection points to observe the cleanliness operation.

The Rawalpindi Cantonment Board (RCB) deployed 580 sanitary workers and 120 vehicles to lift offal and leftovers of sacrificed animals on Eidul Azha.

Cantonment Executive Officer Sabtain Raza, Additional Executive Officer Faisal Munir Watto and Public Health Officer Waris Bhatti visited all areas to review cleaning operation.

RCB Sanitation Branch staff lifted 1,183 tonnes of offal on the first day of Eid, 1,359 tonnes on the second day and 1,394 tonnes on the third day, thus disposing of nearly 3,936 tonnes of animal waste in three days.

According to a statement issued by RCB, complaints centres were set up in every ward of RCB on the occasion of Eidul Azha, besides the main complaint office at Cantonment Board Rawalpindi Mall Road, Saddar.

A total of 103 complaints were received at the Complaint Centre which were resolved on a daily basis. 

Published in The Express Tribune, August 15th, 2019.
COMMENTS
Comments are moderated and generally will be posted if they are on-topic and not abusive.
For more information, please see our Comments FAQ