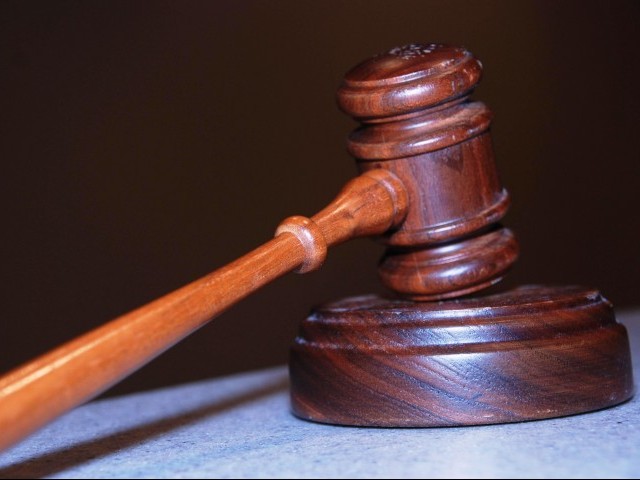 ---
ISLAMABAD: The Ministry of Law and Justice is set to present its one-year performance report to the Prime Minister Imran outlining the six major milestones having been achieved so far.

According to the report, the ministry has approved seven bills, seven acts and nine ordinances. Moreover, it has helped prepare 260 international agreements, 186 private bills and 68 government bills till July of this year.

A total of 4,699 laws were examined and then given approval.

The report states that 29 judges and 9 members were posted in inactive courts and tribunals.

Gujranwala's special judge central court was also formed in 2019.
As per premier Imran's directives, the ministry dispensed speedy justice.

The ministry detailed its first major accomplishment as preparing public friendly drafts
under the government's 10-days agenda which included seven law bills.

The drafts include: For inheritance certificate the administration and succession certificate bill 2019, Bill for rights of women in properties 2019, Whistle blower production and vigilance commission bill 2019 for the protection of those who point out corruption civil procedure amendment bill 2019, Legal aid and justice authority bill 2019, mutual legal assistant bill 2019, Service tribunal amendment bill 2019.

Seven bills were passed which are the Finance supplementary amendment act 2018, West Pakistan juvenile smoking act 2018, Election amendment act 2019, Finance supplementary second amendment act 2019, Election second amendment act 2019 and Finance act 2019.

The report details eight ordinances passed by the country's president.
The Pakistan medical and dental council ordinance 2019, Asset deceleration ordinance 2019, Asset declaration amendment ordinance 2019, New Pakistan housing and development authority ordinance 2019, Pakistan penal code amendment ordinance 2019, National counter terrorism authority amendment ordinance 2019, Federal Government employees housing authority ordinance 2019 and Recovery of mortgage backed security ordinance 2019 were all passed by the President Alvi.

The ministry said its second major success was making the 100-year laws available on its official website.

Similarly, the third success was that any citizen can access the laws on the website with all laws accessed for free cost.

While the ministry's fourth achievement was that many slots were filled in the special courts and tribunals which had led to the delay in several cases.

Twenty-nine judges and nine members were kept to ensure social courts and tribunals could function properly.

The government has also formed a special court in Gujranwala with the formation of other courts and tribunals also being mulled over to guarantee justice are served.

The ministry's fifth milestone was that the law division assisted government institutes in the preparing 68 bills.

Furthermore, legal advice was given in 186 private member bills, 260 international agreements and MoUs.

Similarly, 55 contracts and 41 matters of agreements related to loans were given.

From August 2018 till July 2019 the ministry had provided assistance in 4,699 matters to make rules and laws.

In the sixth major success, the law ministry states that it gave advice on around 600 affairs which had been sent by the different institutes of the government.
COMMENTS
Comments are moderated and generally will be posted if they are on-topic and not abusive.
For more information, please see our Comments FAQ