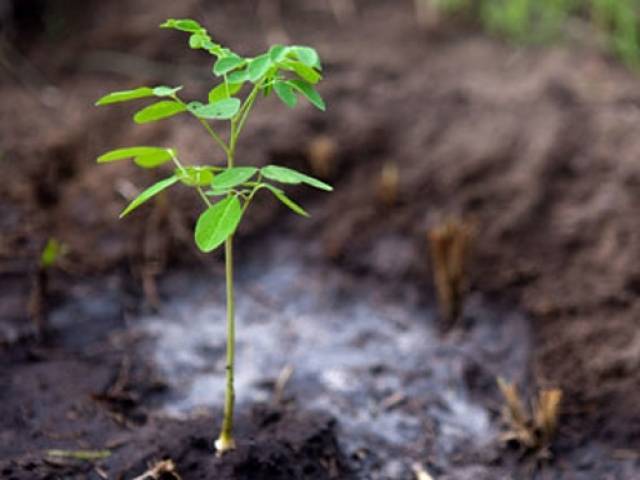 ---
MULTAN: The Forest Department will plant 15,000 saplings at Miranpur Jungle in Multan on August 24.

A total of 1,300 students from different schools would participate in the plantation campaign under the 'Billion Tree Tsunami, said an official of the Forest Department.

Pakistan Tehreek-e-Insaf leader Jehangir Khan Tareen would offer resources for the plantation of 15,000 saplings within. The campaign would not only encourage others to plant trees, but also add to the beauty of the area, the official said.

Miranpur Jungle is located near Lodharan. Talking about the care after plantation of trees, he said that the Forest Department would continuously monitor and take care of the newly-planted saplings. Responding to a question, he said that the incumbent government earmarked huge funds for the plantation drive. He said Rs28 billion would be spent on the plantation of trees and equal focus is being laid on urban forestry.

In Multan city, 18,000 big plants have also been planted. Another 12,000 saplings would be planted within the next few days. In the city, the plants are being planted at Qaswar Gardezi Road, Chungi Number 9, Qamar Abbas Shaheed Road, Fort Qasim, NHA office and some other locations of the city.

Different departments, including MDA, PHA, Municipal, Environment and some others, were also extending their cooperation.

Also, the University of Agriculture Faisalabad (UAF) kicked off a plantation drive on Wednesday in which 0.5 million trees will be planted on campus.

A book fair was also opened as part of Independence Week Celebrations. Commissioner Faisalabad Mahmood Javed Bhatti, along with UAF Vice Chancellor Dr Muhammad Ashraf, inaugurated the week.

Addressing the participants, the commissioner stressed on the need for public participation in the Prime Minister's Clean and Green Pakistan plantation campaign in order to address the issue of emerging challenges, including climate changes etc. He said that everyone should plant a sapling for the sake of fresh air.

This is a way forward a save the coming generation from the hazardous effects of changing climate. He said that the plantation drive was also a part of Independence Day celebrations meant to make Pakistan greener.

The government was making conscious efforts for the said cause and free-of-cost plants were being provided to people by the Forest Department, he said.

Published in The Express Tribune, August 8th, 2019.