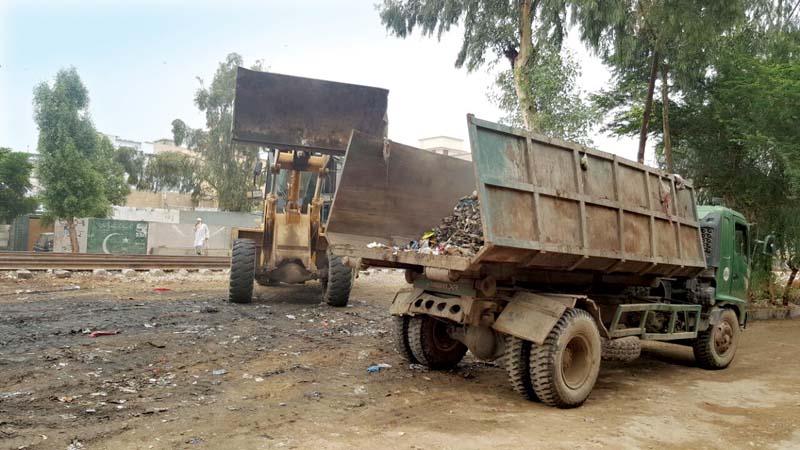 ---
LAHORE: Albayrak Waste Management has announced that it has kick started cleanup operations in and around mosques, graveyards, qurban gahs and cattle markets in different towns of the city.

Additional resources and machinery have been arranged, in addition to 300 vehicles owned by the company.

Over 1,380 additional vehicles will also take part in the cleanliness operation. Albayrak will provide 302,000 kilogrammes of lime and 30,390 litres of phenyl to the union councils.

Meanwhile, 133 awareness camps would be setup to distribute waste bags and to have complaints registered. Around, 936,000 waste bags for disposing of offal will also be distributed.

The Albayrak team is also conducting a special awareness campaign to educate citizens about proper waste disposal and right way to use waste bags.

Premier launches plantation drive to 'save future generations'

Keeping in view the rain expected on Eid, the company has deputed workers on all choking points so that animal waste does not block water accumulated on the roads from draining.

Further, the Lahore Waste Management Company (LWMC) has chalked out the final plan for the annual Eidul Azha cleanliness drive.

LWMC announced that special arrangements have been made in collaboration with their Turkish partners to deal with cleanliness issues before, during and after Eid. The company announced that exemplary cleanliness arrangements will be ensured for the people living in Lahore.

A spokesperson for the company highlighted that all staff will remain on duty during the Eidul Azha holidays to provide efficient services to the people. Standard activities will focus on prompt collection, storage, transportation and disposal of animal waste during all three days of Eid.

In order to manage animal waste, the company announced plans to distribute around 1.8 million biodegradable waste bags in Lahore. The waste bags will be made available free-of-cost in 296 union council camps, zonal offices, major mosques and eid gahs.

Similarly, for prompt collection of animal waste, LWMC will hire pickups two days before Eid for garbage bag distribution, awareness and waste collection drive. As many as 3,400 pickups will be hired for the annual Eidul Azha cleanliness campaign. These pickups will be deployed in all UCs of Lahore for collection of animal waste.

LWMC will also ensure the cleanliness of Ijtami Qurban Gahs by providing additional resources such as pickups, containers and trolleys.

Published in The Express Tribune, August 7th, 2019.