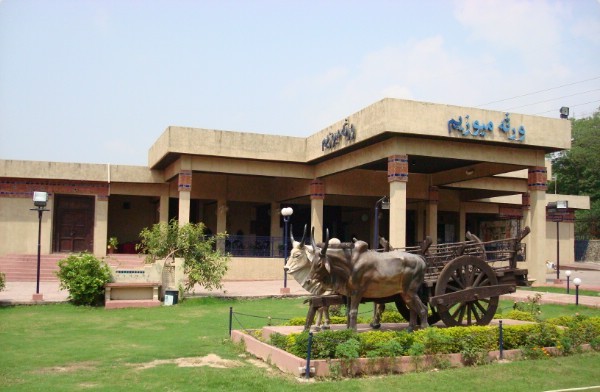 ---
ISLAMABAD: An Accountability Court (AC) on Friday indicted four people including Pakistan People's Party (PPP)'s Senator Robina Khalid in a corruption reference, pertaining to alleged embezzlement of Lok Virsa funds  worth Rs30 million.

The other suspects include Cosmos Productions ex-chief executive MazharuIslam, Lok Virsa ex-executive director Dr Tabinda Zafar and Cosmos Productions Chief Executive Director.

They are accused of embezzling over Rs30 million from Self-Generated Fund (SGF) of Lok Virsa.

All the accused have denied the charges.

AC-I Judge Muhammad Bashir told National Accountability Bureau (NAB) to produce witness and evidence on September 4 after all of the suspects denied the charges levelled against them.

According to the reference, Mazharul Islam by misusing his authority extended the contracts in favour of Cosmos Production in connivance with Robina Khalid and Dr Tabinda Zafar.

The accused gained illegal benefits by getting the extension of agreement without calling the fresh tenders and also failed to deposit the 50 per cent profit earned by them; which resulted into the loss of Rs30.13 million to the national exchequer.

The reference was filed by investigation officer Afshan Basharat before the Accountability Court Judge Islamabad on July 1.

The evidence collected during the investigation has established that the accused persons committed the offence of corruption and corrupt practices as defined under section 9(a) and punishable u/s 10 of National Accountability Ordinance 1999.

Lok Virsa to hold 30-day children summer camp

Lok Virsa's mandate has been to preserve, document and promote cultural heritage (both tangible and intangible). The earlier focus had been more on the first two aspects. Currently, the focus will be on the promotion of folk heritage of Pakistan in a way that is relevant to people of all ages and backgrounds and to provide more meaning, depth and rootedness in life.

The promotion of folk heritage will also create more space for expressing diversity within our culture, asserting cultural autonomy and dignity and could contribute towards being a stronger democracy and a stronger nation.

However, over the past few years the organisation has been in limelight for financial mismanagement and to some extent corruption.

NAB and the Federal Investigation Agency (FIA) had opened investigations in cases of massive corruption, nepotism, illegal appointments, fake degrees and undue interference of NGOs in the official matters of the Lok Virsa in 2016.

The investigators had found out then that people running or working for NGOs had been employed at Lok Virsa on hefty salaries for jobs not clearly defined.

In January 2018, FIA conducted an inquiry against an administrative officer of Lok Virsa, however, being a government officer, he was not fired or arrested immediately.

In light of FIA's conviction and Board of Governor's concern, the officer is made an OSD, and his case for termination has been moved by the Lok Virsa management to the competent authority.

Lok Virsa in its statement had conceded that the inquiry proved corruption of the said officer. FIA had contacted Lok Virsa about systematic corruptive practices of the administrative officer. Lok Virsa management, being active in uprooting corruption, facilitated the inquiry process over the last one year.

Several employees came forward with evidence of making false contracts with fake identity card numbers and adjusting cash advances on fake receipts. FIA concluded its investigation by considering the evidence and proving the corruption against the officer. However, the officer was not arrested immediately.

Published in The Express Tribune, August 3rd, 2019.