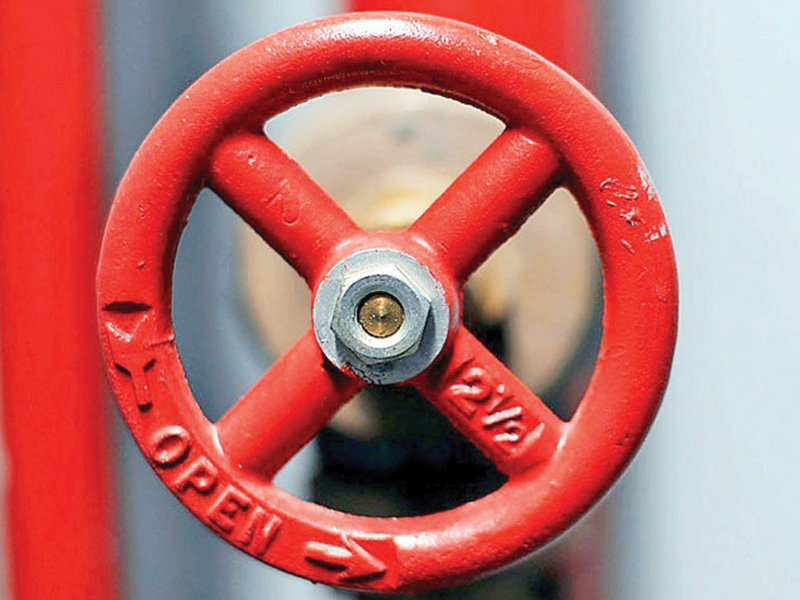 ---
KARACHI: Average wellhead gas prices for the first half of the next fiscal year are expected to rise by eight per cent for uncapped fields despite the recent decrease in international oil prices, according to analysts.

Concerns regarding the recent decrease in Sui's weekly gas production are unfounded, according to BMA Capital analysts. The latest weekly production average is higher than the one recorded during the last fiscal year and thus better than what was originally forecast.

Uncapped fields are those for which the government has not fixed any price ceiling.

"The recent weekly dip (in production) is likely to be a consequence of activity at Sui-92, as chances of discovery or success from the field is at a minimum now," said BMA Capital analyst, Hammad Aslam.

Additional production of gas from Tal Block and oil from Nashpa and Mela are expected to more than compensate for Sui. BMA Capital's analysts are even predicting that production may increase.

European debt crisis impact

The European debt crisis resulted in havoc across the global financial markets, with commodities being no exception. Arab Light crude oil prices, as a result, fell by over 15 per cent from their 2010 high of $85 per barrel in April 2010 to their current levels of $72 per barrel.

Oil makes up for 50 per cent of Pakistan Oilfields Ltd (POL) and Oil and Gas Development Company (OGDC) revenues. These two companies would suffer from decreasing quarterly margins, because the extraction costs stay the same, while the price at which they sell has decreased, explained JS Global Capital analyst, Umer Bin Ayaz.

Concerns over Sui field unfounded

Average gas production from Sui went down by five per cent to 525 million cubic feet per day (mmcfd) in the week ended May 25 as compared to the previous week. Arguments were raised concerning the ability of the field to maintain its current plateau.

Aslam disagrees and points out that Sui has been posting average annual production decline of five per cent and this week's average is the same as that averaged during the same period in fiscal year 2009.

Exploratory activity at Sui-92

PPL reinitiated aggressive exploratory activity in Sui as it is one of its main sources of income. Any benefit from a potential discovery is possible but would cost the company as PPL has already increased its field expenditures by 44 per cent to Rs12.7 billion in the first nine months of the fiscal year 2010 as compared to the same period last year. This was done mainly to minimise production declines at Sui.

PPL to ride on gas-based revenues

Wellhead gas prices for exploration and production (E&P) companies in Pakistan are announced on a bi-annual basis as they are benchmarked against the average Arab light crude oil prices prevailing in the preceding six months.

PPL is expected to post a further increase in its selling prices in the first half of the fiscal year 2011.

Gas production accounts for over 80 per cent of PPL's revenues while 85 per cent of this production is contributed by uncapped fields, namely Sui, Kandhkot, Sawan and Miano.

Published in the Express Tribune, June 10th, 2010.