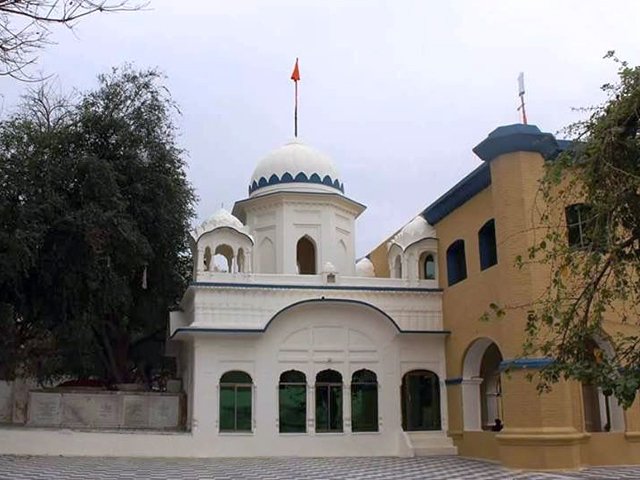 ---
LAHORE: A gurdwara dating back 500 years  in Sialkot has now been opened for Sikh pilgrims coming in from India.

Pilgrims from the neighbouring country can now flock to perform their religious obligations at Gurdwara Babe-de-Ber.

Several religious sites in Punjab are visited by Sikhs from several countries including India.

Pilgrims coming from Pakistan, as well as, Europe, Canada and the United States were allowed to visit the gurdwara. However, Indian pilgrims could not, but owing to the efforts of Punjab Governor Muhammad Sarwar they can now pay their respect at the holy site.

Indian Sikhs ask PM to allow daily entry of 5,000 pilgrims

Sarwar directed the province's Auqaf department to include Sikh pilgrims from India to the list, so they can visit the Sialkot gurdwara.






Indian Sikh devotees visit Pakistan on the birth and death anniversaries of Guru Nanak, the martyrdom of Guruwar Jin Devji as well as the Besakhi festival and the death anniversary of Maharaja Ranjit Singh.

The Sikh devotees thanked the Pakistani government for the initiative.

According to the Sikh tradition, when Guru Nanak arrived in Sialkot from Kashmir in the 16th century, he stayed under the tree of Beri.

Sardar Natha Singh then built a gurdwara in his remembrance at the site.


COMMENTS (1)
Comments are moderated and generally will be posted if they are on-topic and not abusive.
For more information, please see our Comments FAQ