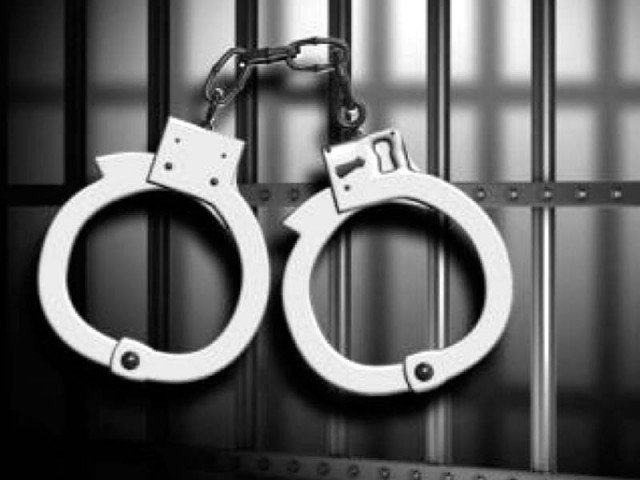 ---
HYDERABAD: Two weeks after the murder of journalist Ilyas Warsi in Hyderabad, the police claim to have arrested the murderer and a facilitator while also unearthing pecuniary dealings as motive of the murder. However, SSP Hyderabad Sarfaraz Nawaz Shaikh, who produced the two suspects before the media at a press conference on Friday, did not disclose the nature of the dealing between the slain journalist and the killer.

"We are further investigating the nature of the dealing between the two," said the SSP, who identified the two suspects as Ahmed Ansari, the alleged killer, and Shoaib Rajput, as the facilitator, both residents of Latifabad unit 7 in Hyderabad. According to him, both of them were arrested on Friday.

"Ansari arrived in Hyderabad on motorcycle from Karachi on June 14 and stayed at Warsi's home. He killed him [the journalist] between 2:45am to 3:45am that night [on June 15]." After sunrise, Ansari called Rajput to pick him and drop him at Hyderabad bypass from where he took either a bus or a van to travel to Karachi.

Around 15 to 16 hours after his murder, a brother of Warsi visited his flat in Raheem Centre but found the door locked from inside.

The SSP said that Ansari first attacked Warsi's head with a hammer and later choked him to death by putting a towel over his mouth and nose. Rajput, a friend of Ansari, provided pick and drop service to the murderer. Both of them are said to be criminals who are nominated in up to five FIRs lodged at A-Section and Pinyari police stations of Hyderabad in 2018. 

Published in The Express Tribune, June 29th, 2019.
COMMENTS
Comments are moderated and generally will be posted if they are on-topic and not abusive.
For more information, please see our Comments FAQ