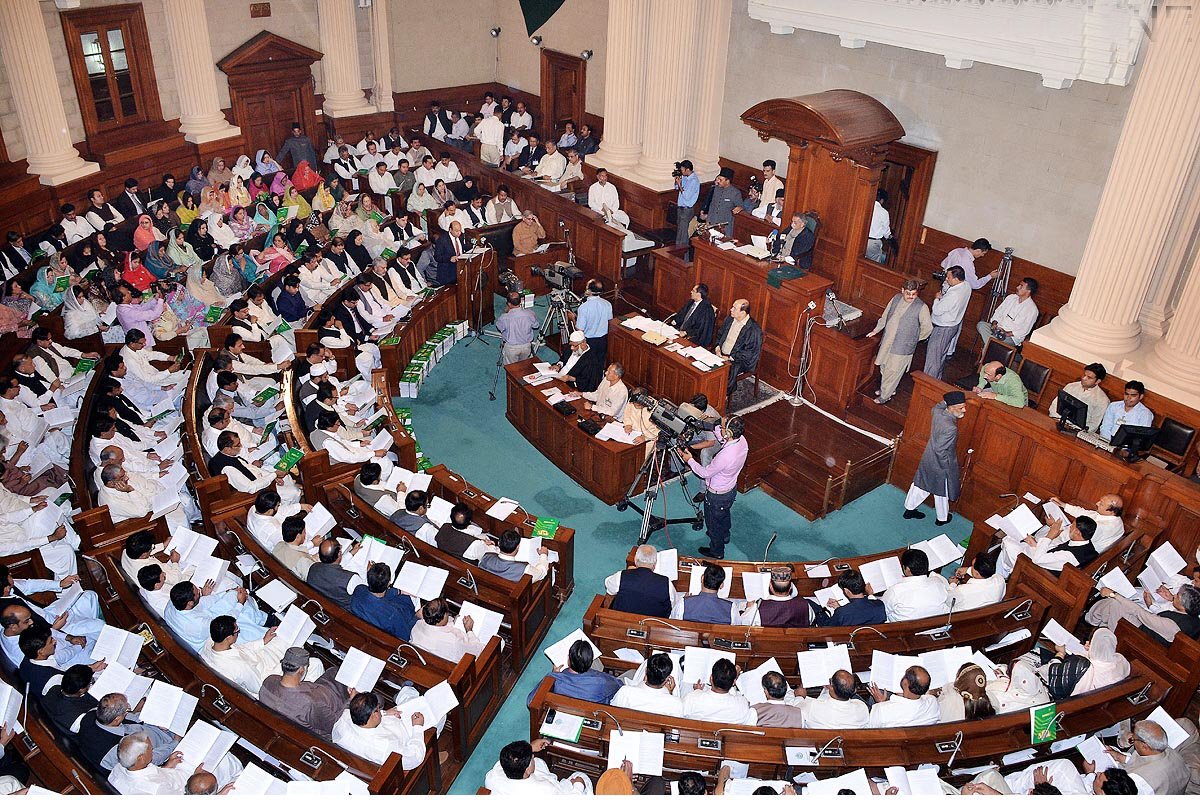 ---
LAHORE: Despite the tall claim by the opposition on giving a tough time to the treasury, Punjab Assembly passed the annual budget in almost 20 minutes as the opposition lawmakers remained 'passive' throughout the process.

However, this strange silence of the opposition raised questions amongst the lawmakers who believed the treasury was provided with an open field for a smooth transaction or a deal was stuck between the two.

A few lawmakers from the treasury also raised a question about the 'passiveness' of the Pakistan Muslim League (PML-N) legislators as they were expecting a noisy session. However, the budget was passed smoothly. While the PML-N's lawmakers claimed the process of passing the budget was not the result of any deal with the treasury.

Hamza Shehbaz Sharif and other PML-N's senior politicians who were present in the assembly premises but did not bother to attend the session.

PPP's lawmakers also seemed absent when the finance bill was passed.

Hamza Shehbaz confined his movement to his chamber. While some opposition's lawmakers, who were present in assembly chambers, had to see the treasury while getting the budget passed. No intervention or protest was seen during the passing of the budget.

Raja Basharat snubbed the opposition over terming a pro-people budget as 'anti-people budget'.

PML-N's lawmaker Malik Muhammad Ahmed expelled the impression that his party's silence was the result of any sort of deal with the treasury.

Punjab Law Minister Raja Basharat, after the financial bill was passed, laid the schedule of authorised expenditure for the year 2019-20.

Later the house granted a 90-day extension to each The Punjab Zakat and Ushr (Amendment) Ordinance 2019 (II of 2019), The Punjab Khal Panchayat Ordinance 2019 (III of 2019) and The Punjab Land Revenue (amendment) ordinance 2019 (IV of 2019).

The law minister also introduced The Punjab Water Bill 2019, The Punjab Sentencing Bill 2019. After completing the agenda items, Speaker Chaudhary Pervez Elahi adjourned the House for Thursday for at 3:00pm.

Published in The Express Tribune, June 27th, 2019.