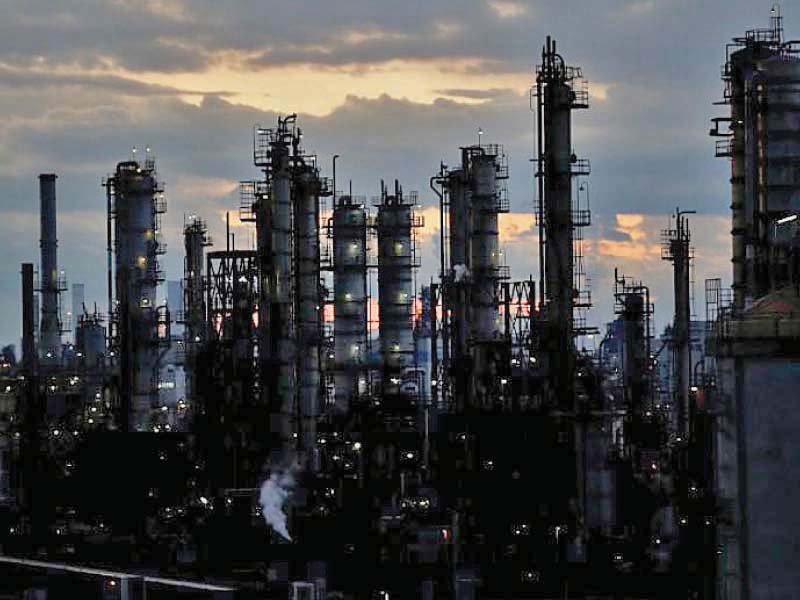 ---
ISLAMABAD: Seven Chinese companies have expressed willingness to relocate their industrial units to Pakistan in the second phase of industrialisation under the China-Pakistan Economic Corridor (CPEC), said Adviser to Prime Minister on Commerce Abdul Razak Dawood.

Chinese manufacturing units of textile and leather would be relocated to Faisalabad. Chinese company Long March International would also set up a tyre manufacturing plant in Pakistan, revealed Dawood while addressing a press conference, along with Chinese Ambassador to Pakistan Yao Jing, on Friday.

"We have not given attention and the Chinese industry has been relocated to the Far East, Ethiopia and Egypt. We should grab the opportunity this time around," the PM adviser emphasised.

CPEC extremely crucial for economic security: speakers

He said the government would prefer the Chinese companies forming joint ventures with Pakistani companies. Earlier, they were focused on imports. "Shifting and trading 'Make in Pakistan' products is our priority to increase exports," he said.

"If Chinese companies do not enter into joint ventures with Pakistani companies, we will allow them 100% ownership," he said, adding the relocation of Chinese industrial units would create job opportunities and enhance skills of local people.

Pakistan is eagerly awaiting the benefits of relocating the Chinese industry to Pakistan in the second phase of industrialisation under CPEC, which will help increase exports.

China has also expressed the willingness to relocate its industrial units to Pakistan. It wants Pakistan to make policies more attractive for investors in order to address the challenges of the next phase of industrialisation.

China leads with 75% share in total foreign loans

Speaking on the occasion, Chinese Ambassador Yao Jing said if policies were good and attractive, challenges would be less. Pakistan had streamlined its visa policy but the process of obtaining the visa was too long.

Dawood pointed out that Chinese businessmen were concerned about the financial position of Pakistan. "They pointed to the balance of payments situation of Pakistan at the vendors' summit held recently in Shanghai," he said, adding they had been informed that it would become clear after the International Monetary Fund's (IMF) bailout package got approval of its board.

Chinese giant Li Fung, having a value of $60 billion and operating in 50 countries, produces goods on behalf of suppliers. It is currently placing an order with Pakistan worth $100 million and plans to enhance it to $1 billion later this year.

He said Pakistan and China had framework agreements on industrial, agricultural and social-sector cooperation. The two countries have initiated the second phase of the free trade agreement (FTA), under which 95% of the Chinese market had been opened for Pakistani exporters.

The PM adviser said Pakistan had a fundamental platform with traders getting access for their products to the Chinese market. "Pakistan could now have more chances of exports," the adviser said, adding that a new initiative of business-to-business contacts, including vendors and suppliers, had been undertaken. It was aimed at relocating the supply chain.

"If Chinese company Li Fung places 1% order, Pakistani exporters would have orders worth $600 million," he said, adding that Pakistan deserved more than that.

Exporters could get market access by being more competitive, Dawood remarked. Pakistan would receive investments and enjoy transfer of technology under the CPEC's industrial phase, he added.

Moreover, the government had a clear vision to increase exports and manufacturing, and attract more investment. "I am receiving investors from China every day, exploring joint venture and trade opportunities in Pakistan," added the PM aide.

Sugar price

Regarding the hike in sugar prices, the adviser to prime minister said "we have a stock of three million tons, while our consumption is 430,000 tons per month."

"We have enough stock for eight months, but I don't know how sugar prices are going up. There is no reason to increase the prices," he said. "We hold a review meeting every month to control sugar prices, but still they are going up." 

Published in The Express Tribune, June 22nd, 2019.

Like Business on Facebook, follow @TribuneBiz on Twitter to stay informed and join in the conversation.
COMMENTS
Comments are moderated and generally will be posted if they are on-topic and not abusive.
For more information, please see our Comments FAQ