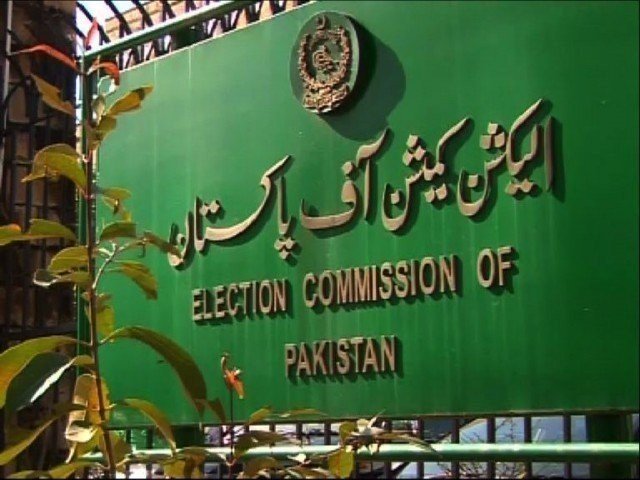 ---
ISLAMABAD:


The parliamentary committee constituted for the appointment of members of the Election Commission of Pakistan (ECP) will meet on Monday with the hope of reaching consensus on the names of replacements for retired committee members from Balochistan and Sindh.

The committee, which held an in-camera briefing on Wednesday, examined the names of the 12 candidates proposed for the positions by the prime minister and the leader of the opposition in the National Assembly.

Committee Chairperson Shireen Mazari, speaking to the media after the meeting, dismissed the idea that the government and the opposition were 'bargaining' over the names of the two members.

"The government wants to strengthen the election commission and the best candidate will be selected with mutual agreement," she said.

She said that the committee was addressing all the concerns raised about candidates including the criterion of age and eligibility. "By next Monday, the names will be decided with mutual agreement."

Meanwhile, while Pakistan Muslim League-Nawaz Senator Mushahid Ullah Khan, also a committee member, said that it would be better if there is unanimity between the govt and opposition.

"We want to post those people to the election commission who have the trust of the public and we must be bipartisan in making our selection," he said.

"Today's (Wednesday) proceedings were held in a positive manner and hopefully all members will reach consensus," he added.

The meeting was attended by Pakistan Peoples Party lawmaker Khursheed Shah, PML-N's Rana Sanaullah, Murtaza Javed Abbasi, Pakistan Tehreek-e-Insaf's Azam Swati, and others.

The posts of two ECP members fell vacant in January this year. Its members from Sindh and Balochistan-- Abdul Ghaffar Soomro and Justice (retd) Shakeel Baloch -- retired on January 26 this year and their replacements should have been appointed within forty-five days by March 12.

The appointment has been delayed by over three months because of the tense government-opposition relations.




COMMENTS
Comments are moderated and generally will be posted if they are on-topic and not abusive.
For more information, please see our Comments FAQ