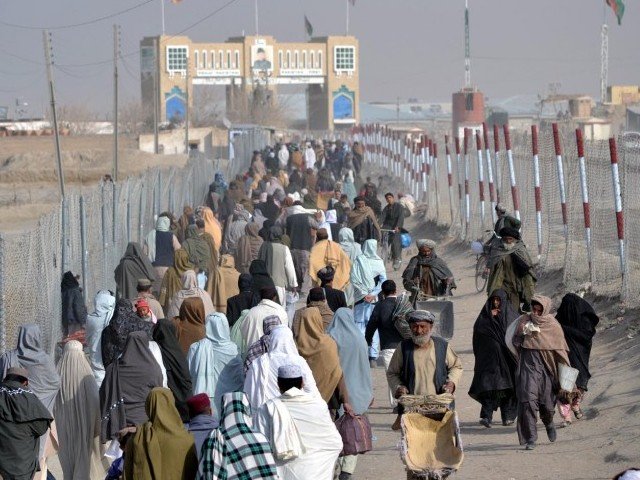 ---
ISLAMABAD: Pakistan, Afghanistan and the United Nations High Commission for Refugees (UNHCR) on Tuesday unanimously agreed on a 12-point joint declaration on conclusion of the 30th tripartite dialogue on safe and honourable repatriation of Afghan refugees.

Minister for SAFRON Shehryar Afridi represented Pakistan while the Afghan delegation was headed by Sayed Hussain Alemi Balkhi and the UNHCR was represented by representative for the UN refugee agency in Pakistan, Ms. Ruvendrini Menikdiwela and UNHCR representative in Afghanistan Ms Caroline Van Burn.

According to the 12-point communiqué, the three parties expressed their commitment to extend the existing tripartite agreement governing the voluntary repatriation of Afghan citizens living in Pakistan, pending approval by the government of Pakistan.

Afridi asks Afghan refugees to respect Pakistan's red lines

The three parties further reaffirmed their commitment to uphold the principle of voluntary repatriation, in safety and dignity and urged enhanced efforts to create an environment conducive to voluntary return and sustainable reintegration in Afghanistan.

The participants however expressed concern at the decrease in voluntary repatriation grant provided to the Afghan refugees, and encouraged the international community to increase the cash grant to its previous level of $400 per individual.

Addressing the joint press conference, Minister SAFRON Shehryar Afridi said it's not only a big day for Pakistan, Iran, Afghanistan and UNHCR but also for the Afghan refugees as detailed deliberations were conducted to ensure respect and address their concerns and issues.

He said Afghan President Dr Ashraf Ghani and Prime Minister Imran Khan also desired the Afghan refugees are facilitated and their hounorable repatriation and rehabilitation is ensured.

"UNHCR plays a key role in facilitating this dialogue. PM Imran also has taken steps to facilitate the Afghan refugees and under the same spirit 1.4 million Afghan refugees are allowed to open bank accounts," he added.

Pak-Afghan huddle to review action plan tomorrow

Afridi further said it is unfortunate to note that 85 per cent refugees around the world are being looked after by developing countries including Pakistan and it's about time the developed world comes forth and play their role according to their international commitments and UN Conventions.

"We are carrying forward agenda of humanity," he said adding Pakistan opened its doors to refugees and we are hosting them for over the past 40 years but those countries who have signed UN conventions need to support Afghan refugees.

The minister further questioned why the world needs a body of a child on a coast to wake up to the refugee issue. "It's about time that nations who have been silent spectators come forward and extend support to Afghan refugees," he said.

"I would like to thank the government and people of Pakistan for their generous hospitality to Afghan refugees," said Afghan Minister Balkhi adding he had observed positive signs in bilateral relations between Pakistan and Afghanistan and Ghani's upcoming visit to Pakistan would be significant in resolving major issues.

He said the Afghan government would soon be launching a campaign to inform refugees living in Pakistan and Iran about its steps to absorb them back home and making their stay sustainable and honourable.

"Unity is needed to take this region to stability and peace and we need to stand united in the face of common challenges," he concluded.
COMMENTS
Comments are moderated and generally will be posted if they are on-topic and not abusive.
For more information, please see our Comments FAQ