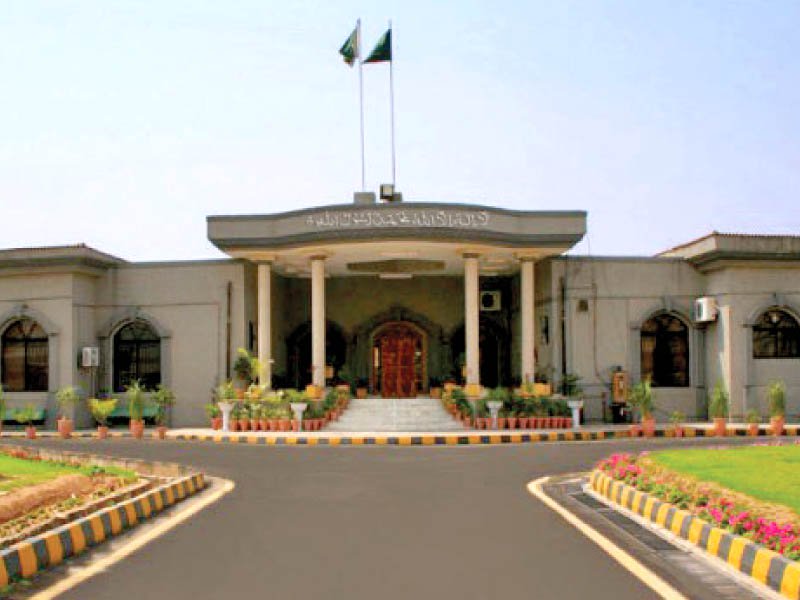 ---
ISLAMABAD: The Islamabad High Court (IHC) on Monday sought a reply from the National Accountability Bureau (NAB) on a petition seeking production of former president Asif Ali Zadari in the Park Lane bail case.

A division bench comprising Justice Aamer Farooq and Justice Mohsin Akhter Kiyani heard the case filed by Zardari's legal team.

Zardari's counsel Javed Iqbal pleaded before the court that his client was in NAB's custody since June 10, under physical remand, adding that Zardari should be produced in his bail case to meet the standard of justice.

He argued that it was also necessary to be aware of the health condition of former president arrested by NAB in the fake accounts case.

He prayed the court to order NAB officials to produce his client before the court on next hearing in his bail case.

NAB Prosecutor Sardar Muzafar Abbasi contended that former president was in NAB custody till June 21, adding that the accused had also not sought any exemption from hearing from this court.

Justice Farooq remarked, "Notice has been issued to NAB. Submit your reply. Decision will be taken on merit."

The court inquired about the reason behind asking for the issuance of the production order.

Zardari's counsel replied that it was compulsory for the petitioner to be present in court while deciding on his bail plea.

The NAB prosecutor apprised the court that Zardari was in the graft-buster's remand till June 21. "If exemption from physical remand is granted, NAB will present Zardari otherwise it will be the responsibility of the jail authorities."

Counsel Iqbal pleaded for fixing the date of next hearing after June 25 "as Farooq H Naek is busy" with the budget.

Justice Farooq remarked that the budget debate would take place in the National Assembly and not the Senate.

Justice Kiyani remarked that as the assembly "session begins at 5pm", the hearing could be fixed earlier in the day.

The court ordered NAB to submit a reply on Zardari's production petition before the next hearing on June 24.

Published in The Express Tribune, June 18th, 2019.