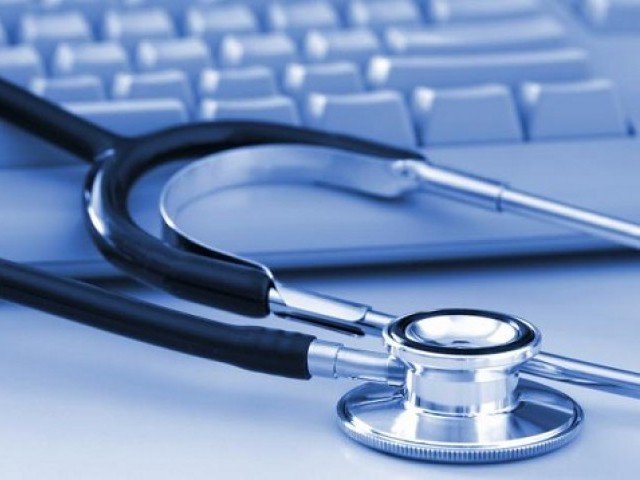 ---
LAHORE: Punjab government has allocated an amount of 22 billion for the Specialised Healthcare and Medical Education sector, while an amount of 23.5 billion has been allocated for the Primary and Secondary Healthcare in the budget 2019-20.

The provincial government will construct nine new hospitals in the province. Lahore Children's Hospital will be upgraded to a medical university and the construction of a gynaecologist block in Sir Ganga Ram Hospital Lahore and Medical Tower in Jinnah Hospital will be initiated as per the recent budget.

In the Specialised Healthcare and Medical Education sector, an amount of 10.1 billion has been allocated for new schemes while 9.3 billion has been allocated for ongoing schemes.

In the budget 2018-2019, an amount of 16.4 billion was allocated for Specialised Healthcare and Medical Education. The fiscal year 2019-2020 will see a significant jump compared to last year.

Punjab Health minister visits hospital

For the Specialised Healthcare and Medical Education sector, a notable initiative in the annual budget is the expansion of the Health insurance Program with the launching of Sehat Insaf Card in all 36 districts of the province.

One of the main objectives of the government is to strengthen and upgrade existing schemes and facilities. For this purpose, the upgrade of different departments and tertiary care hospitals is a key part of the budget. Lahore Services Hospital, Lahore General Hospital and Multan Nishtar Hospital are among those to be upgraded.

The upgrade of the Rawalpindi Institute of Cardiology to Rawalpindi Cardiac and Vascular Institute will also be completed during the fiscal year 2019-2020. Radiology departments in all hospitals of the province will be upgraded while all ongoing projects in these hospitals will be completed this year.

For the promotion of medical education in the province, construction of the University of Child Health Sciences will begin in Lahore Children's Hospital. New hostels for incoming students of Fatima Jinnah Medical University and Services Institute of Medical Sciences will be constructed.

The provincial government will construct the Center of Excellence in Pakistan Kidney and Liver Institute of Research Center and the Institute of Urology and Transplantation in Rawalpindi.  The construction of a total of nine new hospitals, establishment of a medical tower in Jinnah Hospital and the establishment of a 500-bed Multan Nishtar 2 Hospital will be completed this year.

Primary and Secondary Heathcare

The provincial government has allocated 23.5 billion for the Primary and Secondary Healthcare sector while 18.36 billion has been allocated for ongoing schemes and 5.14 billion has been earmarked for new schemes.

In the budget of 2018-19, 16 billion was allocated for Primary and Secondary Healthcare. A total of four mother and child hospitals will be constructed in Mianwali, Layyah, Rajanpur and Multan while 11 new Tehsil Headquarter (THQ) hospitals will be constructed in the province. In the province, 12 THQ hospitals will be upgraded during fiscal year 2019-2020 while a new nursing college will be established. A total of 39 new schemes will be introduced during this year in the Primary and Secondary Healthcare sector including the Prime Minister Health Initiative Punjab.

A dialysis center will be constructed in Nowshera Virkan tehsil, Gujranwala district while upgradation of a THQ hospital in Mian Channu, a THQ hospital Rahim Yar Khan and a THQ hospital in Taxila will be completed in this fiscal year.

Prevention programs for hepatitis and other diseases will commence during this fiscal year in the province.  A 100-bed hospital will be constructed in Taxila, 60-bed hospital in Sabzazar Housing Scheme Lahore, 100-bed tehsil-level hospital in Manawan, Lahore and a 60-bed tehsil-level hospital in Raiwind will be constructed while a District Headquarter (DHQ) hospital in Bahawalnagar and a DHQ hospital in Vehari will be upgraded with a total of 300 beds.

Rs0.3b allocated for information and culture sector

The Punjab government has allocated Rs0.3 billion for the Information and Culture sector for the financial year 2019-2020. The budget has been increased by Rs0.1 billion as compared to the previous FY 2018-2019.

The government will spend around Rs0.203 billion on ongoing schemes while Rs0.0961 billion has been allocated for new schemes. The Punjab government has been given this budget with a vision to 'protect and conserve cultural heritage, promote language, art and culture of the province and disseminate information through media'.

The newer initiatives include upgradation of Sahiwal Arts Council while construction of Bahawalpur Arts Council is also included in thus list. Further, renovations will be carried out at the open air theatre at Bagh-e-Jinnah Lahore in addition to a feasibility study for the preservation, conservation, upgradation and restoration of Lahore museum.

For the ongoing schemes, the government will set up Punjab Rung FM radio stations in Multan and Rawalpindi while the PC2 for hiring, consulting and designing of new art councils in the province will be completed. Missing facilities at existing art councils in the province will also be completed.

In Bahawalpur, work on Sir Sadiq Muhammad Khan memorial gallery and hall will be completed while renovations for uplifting Bahawalpur museum will also be completed this year. Moreover, upgradation of Lahore Council Mall Complex and Culture Complex Ferozpur Road will be completed as well as work at the Lahore Arts Council.

An auditorium will be constructed at Gujranwala Arts Council and Sargodha Arts Councils and renovations at Rawalpindi Cultural Complex will also be finished.

Rs15.5b for agriculture

The Punjab government has proposed an allocation of Rs15.5 billion for agriculture to work on 19 ongoing and 27 new schemes in the budget for the next fiscal year 2019-20.

The budget document highlights that the government wants to increase food production to improve food quantity, quality and nutrition, introduce diversity through higher yields and better crop mix.

Punjab targets new services to raise revenues

Rs350m earmarked for heritage sites

In the budget for 2019-2020 of the province, an amount of Rs350 million has been allocated for heritage sites. An amount of Rs280 million has been set aside for old projects while Rs70 million have been kept for new projects. Among old projects, 11 projects will be renovated as per the orders of the Supreme Court.

These projects include the Orange Line Metro Train project, renovation of Zeb-un-Nisa's tomb in Nawan Kot, renovation of Chauburji, tomb of Nur Jahan Shalamar Bagh in Lahore and renovation of the tomb of Jahanghir in Shahdara Bagh. Other renovation projects include Nadir Bagh in Lahore, renovation of the tomb's wall from Hazrat Mian Mir Darbar to Muhaliqa Dongi ground and other tombs, nearby washrooms and tuck shops in the premises of all mausoleums. These measures are being taken for purposes of tourism. A survey will be conducted regarding heritage in the 12 districts across the province. Previously, 22 historic buildings were surveyed. The amount of Rs70 million has been allocated in new projects including a historical well in Taxila and Cheti mosque in Rahim Yar Khan. The purpose of these renovation projects is for people to visit these sites and gain more knowledge about Mughal style historical places.

With additional reporting by Bilal Ghauri

Published in The Express Tribune, June 16th, 2019.
COMMENTS
Comments are moderated and generally will be posted if they are on-topic and not abusive.
For more information, please see our Comments FAQ