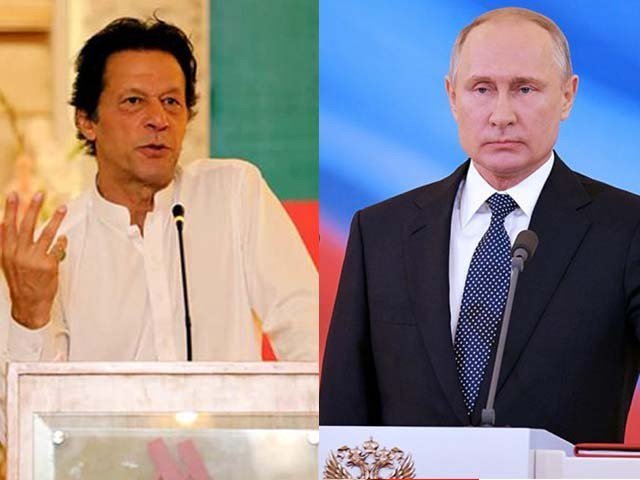 ---
Prime Minister Imran Khan has said that he is looking forward to meeting Russian President Vladimir Putin on the sidelines of the Shanghai Cooperation Organisation (SCO) this week, Sputnik reported.

Both leaders are expected to hold an informal meeting on the sidelines of the summit and it will be their first bilateral meeting.

Pakistan could not convince Russia for a bilateral meeting between Putin and PM Imran on the sidelines of the Belt and Road Forum held in Beijing earlier this year.

No Imran-Modi meeting on the cards at SCO moot

"I hope to meet the Russian leadership in this conference in Bishkek, the SCO meeting this coming week. So I hope to meet President Putin … I think this will just be an informal meeting on the sides of the SCO conference. I already met him briefly during my visit to China, where there was a conference by Chinese President Xi [Jinping]. So I met him, but this time I hope to have an informal chat with him," PM Imran told Russia's Sputnik.

PM Imran is scheduled to attend a meeting of the SCO in Kyrgyzstan from June 13 to 14.

While both Islamabad and Moscow know little about the other's business potential, there is a keenness in Russia to develop ties with Pakistan.

This was disclosed by Russian Embassy Counsellor Dr Sergei Baranov during his address at a seminar in May. Dr Baranov stated that Pakistan is an important partner for Russia with its significance determined by its role in regional politics, its influence in the Muslim world and its geostrategic position.

In March, Foreign Secretary Tehmina Janjua and Russian envoy Alexey Dedov expressed optimism about the future of Pak-Russia bilateral relationship.

Russia trying to streamline banking links with Pakistan

Foreign Secretary Tehmina Janjua said Pakistan and Russia are having an "emerging partnership" which had "tremendous scope". She said the growth in relations was underpinned by progressive institutional relations, summit-level exchanges, military ties, and strategic cooperation for peace in Afghanistan.

Dedov said Pakistan's membership of SCO advanced the potential of cooperation between the two countries.