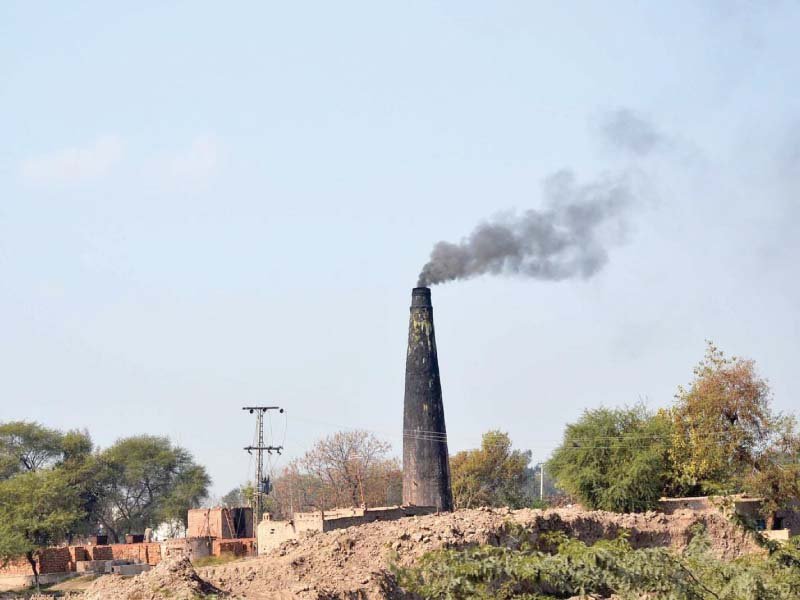 ---
RAWALPINDI: The environmental department has decided to launch a massive crackdown against deadly smog producers. All enterprises, which fail to dispose of their waste as per the pre-defined standard practices will be targeted during the mega operation.

Further, vehicles emitting hazardous smoke will also be included in the operation.

In this regard, 150 brick kilns, 200 stone crushers and 34 hospitals and laboratories in Rawalpindi district have been issued red notices in this regard.

However, only three brick kilns have thus far acted on the government's instructions to install environment-friendly zigzag technology.

Environmental Department Deputy Director Amin Baig, told The Express Tribune that all hazardous enterprises in the federal capital will have to adopt environment-friendly technology by the end of the year as per the orders of the Supreme Court (SC).

He added that violators would be sealed without any discrimination.

Cutting emission at brick kilns

Last year in October, at the onset of smog season, the government had ordered all traditional brick kilns closed for 70 days. But the measure had produced an outcry both from kiln owners and from kiln workers who feared losing income.

The government had also ordered that all kilns be converted to 'zigzag' technology, a design change that makes more efficient use of fuel, according to the Pakistan Environmental Protection Agency. No deadline for the switch had been set.

An internal zigzag structure in kilns, combined with the use of an air blower, can cut the consumption of coal, slash emissions substantially and improve the quality of bricks produced, said advisor to Prime Minister Imran Khan on climate change Malik Amin Aslam. Traditional kiln owners, however, were demanding a shutdown of no more than a month and insisting on government help to make the design change.

Waste disposal

Two fully functional incinerators were installed at the largest tertiary care hospital in the federal capital. They will help safely dispose of hazardous hospital waste.

The incinerators along with a nursing cell, separate oncology ward and a renovated surgical ward were inaugurated at the Pakistan Institute of Medical Sciences (Pims) by former federal health minister Aamer Kiani. Previously, the hospital had to transport its hazardous, radioactive, genotoxic, chemical, infectious, pathological, and pharmaceutical waste to a landfill out of the city to dispose of it.

Smoke emitting cars

Citizens have demanded that entry of smoke emitting vehicles in Islamabad be banned, saying these vehicles are escalating environmental pollution day by day. Majority of heavy traffic plying on Express Highway emit smoke which is not only polluting the environment but is also injurious to human life.

The people have appealed to Prime Minister (PM) to ban entry of smoke emitting vehicles in Islamabad forthwith. The heavy traffic while passing IJP Road moves to Rawat through Expressway and the localities sprawling around Expressway have to remain sunk in the curls upon curls smoke coming from heavy vehicles. This state of affairs has made it impossible for the people to reside on both sides of Expressway as the clouds of smoke billowing from vehicles round the clock have put their lives at stake.

Electric vehicles

Recently, PM Imran Khan directed the Climate Change Ministry to finalise the electric vehicle policy in the next two weeks and present it before the federal cabinet for approval.

PM's Adviser on Climate Change Malik Amin Aslam has said smoke emitting vehicles were a major cause of environmental pollution.

He said the electric vehicles, besides reduction in environmental pollution, would also lessen oil imports and increase business opportunities in the country. "Pakistan will upgrade about 30% of its road vehicles to electric vehicles by 2030," he reportedly said.

Published in The Express Tribune, June 5th, 2019.