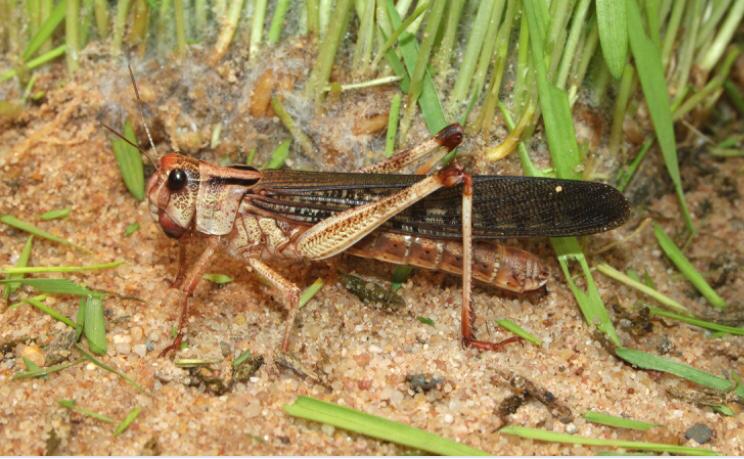 ---
HYDERABAD: Agricultural fields in Khairpur face imminent damage as a swarm of locusts appeared in the fields in the district. The district president of Sindh Agriculture Chamber, Serai Nisar Hussain Khaskhely, said on Sunday that over 100,000 acres of cotton crop are likely to be affected if the federal and provincial governments do not immediately step in to control the locusts.

"Five teams of the federal government are working in Balochistan to control the locusts. We demand that the Centre send one of these teams to Khairpur". He said that the team will analyse the situation followed which it will carry out aerial spray.

The locusts consume green vegetation wherever the swarm settles. The conventional means of control are use of insecticides from the ground or the air, preferably the latter.

"An emergency situation should be declared in Khaipur," said Khaskhely. He expressed fear that the sugarcane and wheat crops would also come under attack. The chamber appealed to the Sindh government as well to immediately initiate locust control measures.

The additional director of Sindh Agriculture Extension department on Saturday wrote to the federal plant protection department that locusts and nymphs have appeared in Nara and Thari Mirwah areas of Khairpur. "... requested for necessary arrangements to control the pest at the primary level in order to avoid heavy losses to the growers," he wrote, asking the federal department for prompt action.