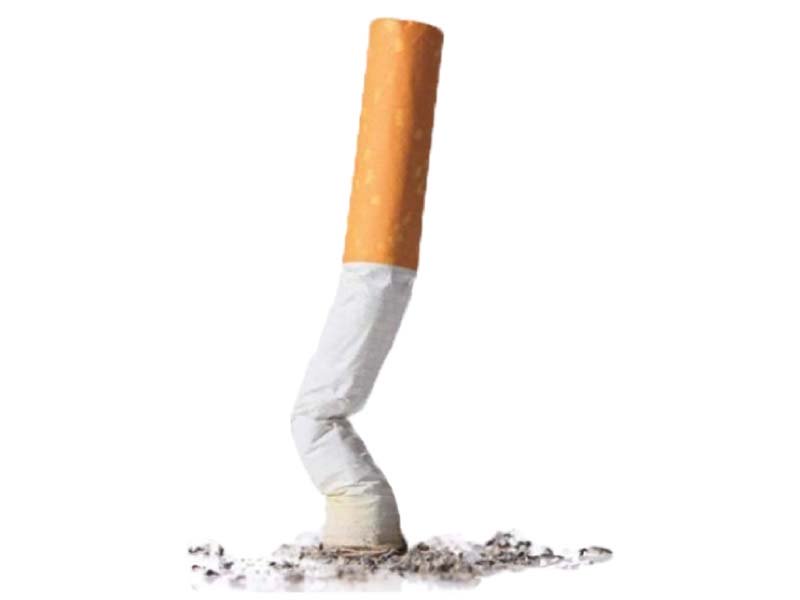 ---
Special Assistant to Prime Minister on National Health Dr Zafar Mirza said on Friday the World No Tobacco Day coincides with approval of health tax on cigarettes and also on fizzy drinks.

The revenue generated from this tax would be earmarked for Prime Minister's Health Insurance Scheme. This is yet another move towards the promotion of public health, Mirza said in a statement addressed to tobacco control partners.

This tax will not go in national kitty but would be earmarked for health. It would also help bridge the deficiencies in health budget. The details would be worked out and announced in the Finance Bill on June 11.

Tobacco is the single most fatal risk factor for non-communicable diseases in Pakistan. These included cancers, cardiovascular diseases, respiratory diseases and diabetes. As per WHO figures NCDs cause around 57% of the total deaths in Pakistan. Government is firmly committed to protect and preserve the health of the people and Health Tax is just one historic step.

Government is also committed to raise tobacco taxation. Ministry will coordinate with Ministry of Finance for tax reforms in the tobacco tax structure including the elimination of third tier and increase in the taxation.

Plain Packaging is another important area where we need to work more. Happy to note that several countries have already implemented it across the globe. In our region, Saudi Arabia has also approved to go for Plain Packaging from next year. He also highlighted the public interest litigation held in State of Minnesota USA in which tobacco industry agreed to pay $6.1 billion as compensation.

WHO head in Pakistan Dr Palitha Mahipala in his remarks congratulated Prime Minister for the approval of Health Tax on Cigarettes. He said tobacco is the single most common risk factor for non-comunicable diseases (NCDs). The NCDs are responsible for 57 % of the mortality in Pakistan.

He said 19.1 % adults use tobacco in any form, men 31.8 % and women 5.8% among the youth (13-15 years of age), the prevalence is 13.3 and 6.6 % among boys and girls respectively. As per Global Adult Tobacco Survey exposure to second hand smoke was 48.3 %.

Expert advice

Meanwhile, health experts Friday urged to warn people about the dangers of tobacco, enforce ban on tobacco advertising, promotion and sponsorship and raise taxes on tobacco.

There was a need to develop a multi-sectoral tobacco control policy having ownership of all the relevant ministries, provinces, private sector and all stakeholders to implement World Health Organization's (WHO) Framework Convention on Tobacco Control (FCTC), said Network for Consumer Protection CEO Nadeem Iqbal.

Iqbal urged to adopt effective strategy to address FCTC Article 17, which calls for the provision of support for economically viable alternatives for tobacco growers.

He demanded to form an effective policy to help achieving the Sustainable Development Goal (SDG) target of a one-third reduction in Non-Communicable Diseases (NCDs) premature mortality by 2030.

He said that this year World No Tobacco Day's theme "tobacco and lung health" once again reminds the policymakers that they have to fully implement Framework Convention on Tobacco Control (FCTC) and NCDs health tax was a step in the right direction.

Dr Wasim Khawaja from Pakistan Institute of Medical Sciences (PIMS) said that according to WHO tobacco smoking was the leading cause of chronic obstructive pulmonary disease (COPD), a condition where the build-up of pus-filled mucus in the lungs results in a painful cough and agonising breathing difficulties.

He added the risk of developing COPD was particularly high among individuals who start smoking at a young age, as tobacco smoke significantly slows lung development. He said tobacco also exacerbates asthma, which restricts activity and contributes to disability.

He said globally, an estimated 60,000 children die before the age of five due to lower respiratory infections caused by second-hand smoke.

He said those who live on into adulthood continue to suffer the health consequences of second-hand smoke exposure, as frequent lower respiratory infections in early childhood significantly increase risk of developing COPD in adulthood.

Dr Sharif Astori from Federal Government Polyclinic (FGPC) said that Tuberculosis (TB) damages the lungs and reduces lung function, which was further exacerbated by tobacco smoking. About one quarter of the world's population has latent TB, placing them at risk of developing the active disease, he added.

He said people who smoke were twice as likely to fall ill with TB. Active TB, compounded by the damaging lung health effects of tobacco smoking, substantially increases risk of disability and death from respiratory failure.

He said tobacco smoke was a very dangerous form of indoor air pollution as it contains over 7,000 chemicals, 69 of which are known to cause cancer. Though smoke may be invisible and odorless, it can linger in the air for up to five hours, putting those exposed at risk of lung cancer, chronic respiratory diseases, and reduced lung function, Dr Astori added.

With additional input by APP 

Published in The Express Tribune, June 1st, 2019.