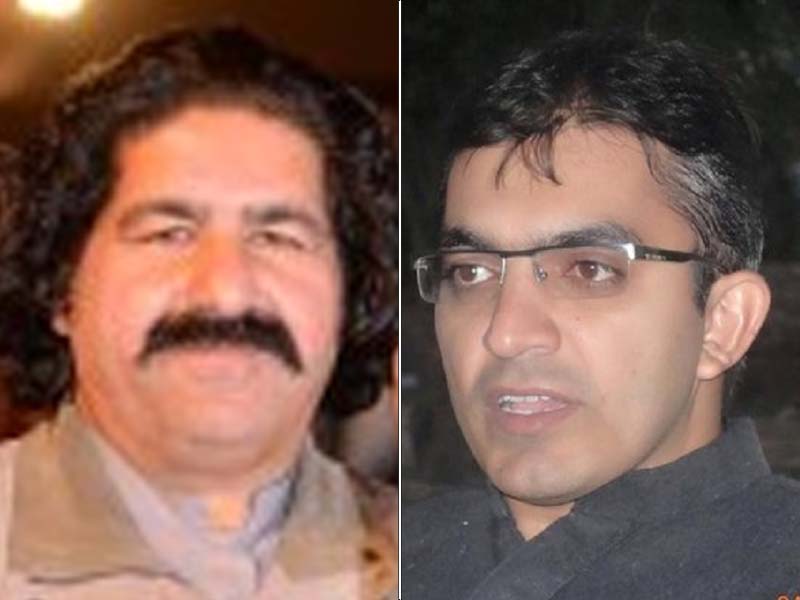 ---
Parliamentarian Ali Wazir, who was arrested following a clash between Pashtun Tahaffuz Movement (PTM) supporters and army troops in North Waziristan yesterday, was produced before an Anti-Terrorism Court in Bannu on Monday, sources said.

The court, the sources added, remanded the MNA in the custody of the Counter-Terrorism Department for eight days.

He was shifted to Peshawar for interrogation as a first information report (FIR) has been lodged against the PTM leader.

Seven other individuals, including Mohsin Dawar, who is still at large, have also been nominated in the police report.

IHC hears petition against PTM leaders seeking ban on media appearance

Three people were killed with 15 others, including soldiers sustaining injuries in crossfire in the Boyya area at the Kharqamar checkpoint.

According to a statement by the Inter-Services Public Relations, the group was led by Dawar and Wazir.

"A group led by Mohsin Javed [Dawar] and Ali Wazir assaulted Kharqamar check post, Boyya, North Waziristan tribal district...they wanted to exert pressure for release of suspected terrorists' facilitator...," it said.