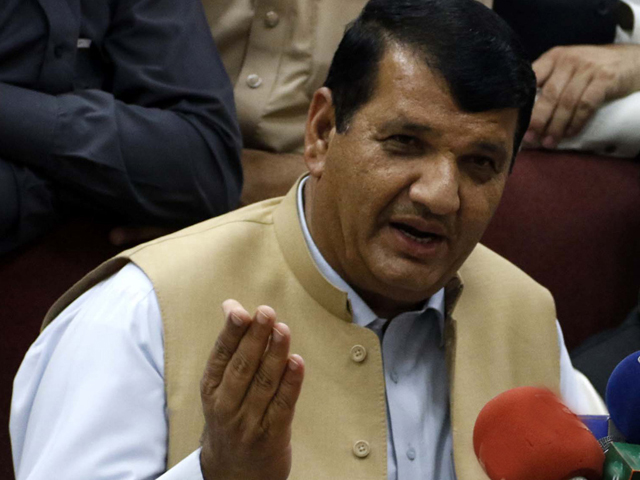 ---
The Anti-Corruption Wing of Federal Investigation Agency (FIA) on Monday arrested the son of Pakistan Muslim League-Nawaz's provincial president in Khyber-Pakhtunkhwa (K-P) Amir Muqam over alleged financial corruption in a road construction project.

A first information report (FIR) has also been lodged against Ishtiaq, sources told Express News.

The investigation was initially launched over actions of Muqam in his capacity as the adviser of prime minister Nawaz Sharif during the previous government over alleged embezzlement in N-90, a road constructed between Shangla and Alpuri in district Shangla.

National Highway 90 or the N-90 runs from town of Khwazakhela in Swat district to the town of Besham in Shangla district. The highway connects Malakand division with the Karakoram Highway at Besham. Its total length is 64 km.

FIA likely to get assistance from engineers

Officials claim that total cost of the project in 2009 was around Rs850 million, however, the cost jumped up to Rs2.8 billion in 2013 calling it the only reason why FIA has been probing the case, adding that the agency was looking into how the cost jumped up.

On the other hand, Muqam has termed the probe against him as politically motivated since the inquiry was ordered on behest of Prime Imran Khan and his 'blue-eyed boy' Murad Saeed, the Federal Minister for Communication.

In a statement issued from Makkah, where he is currently performing Umrah, Muqam said that he was not afraid of any inquiry.

It may be mentioned that the PML-N leader was also being investigated for having assets beyond known means of income by the National Accountability Bureau (NAB).