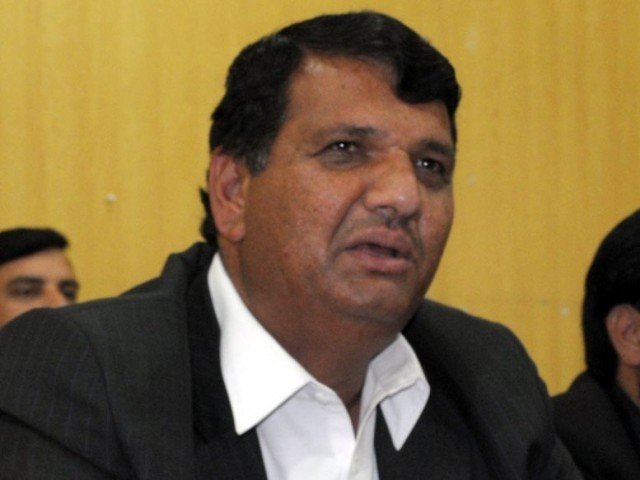 ---
PESHAWAR: The Federal Investigation Agency (FIA) is seeking assistance of engineers to identify wrongdoings in a road construction project as part of an ongoing investigation against PML-N Khyber-Pahtunkhwa president Amir Muqam.

The investigation is about actions of Muqam in his capacity as the adviser of prime minister Nawaz Sharif during the past government.

The FIA Anti-Corruption Wing has initiated an inquiry against alleged financial corruption in N-90, a road constructed between Shangla and Alpuri in district Shangla.

National Highway 90 or the N-90 runs from town of Khwazakhela in Swat district to the town of Besham in Shangla district. The highway connects Malakand division with the Karakoram Highway at Besham. Its total length is 64 km.

Officials informed that total cost of the project in 2009 was around Rs850 million however the cost jumped up to Rs2.8 billion in 2013 calling it the only reason why FIA has been probing the case adding that the agency was looking into how the cost jumped up.

"This project was initiated between the federal government and Asian Development Bank (ADB) where the bank was supposed to provide 80 per cent of the total cost and the federal government's share was 20 per cent," a senior FIA official informed.

The official, who refused to be named and requested anonymity since he was not entitled to speak to media, stated that later, ADB was dropped adding the agency was also proceeding into why ADB was asked to leave the project.

NAB summons PML-N's Amir Muqam again

According to the official, FIA has already sought technical assessment of the road and there were many chances that the former PM's adviser was asked to appear.

"Now, we have been in contact with technical people [engineers] and we are looking into the alleged corruption and we will be calling Muqam," the official informed.

On the other hand, Muqam has termed the probe against him as politically motivated.

"This (investigation by FIA) is totally politically motivated since the inquiry orders were issued by the Federal Minister for Communication Murad Saeed and there was nothing mentioned about the issue," Muqam told The Express Tribune.

According to Muqam, the PML-N government had constructed several roads in K-P, since many roads had been flushed away by the flood waters in Malakand.

He said that he was not afraid of any inquiry, but this probe into the N-90 was totally politically motivated against him.

Muqam had also appeared at the National Accountability Bureau (NAB) regional office in the provincial capital and was being investigated for having assets beyond known means of income. 

Published in The Express Tribune, January 15th, 2019.
COMMENTS
Comments are moderated and generally will be posted if they are on-topic and not abusive.
For more information, please see our Comments FAQ