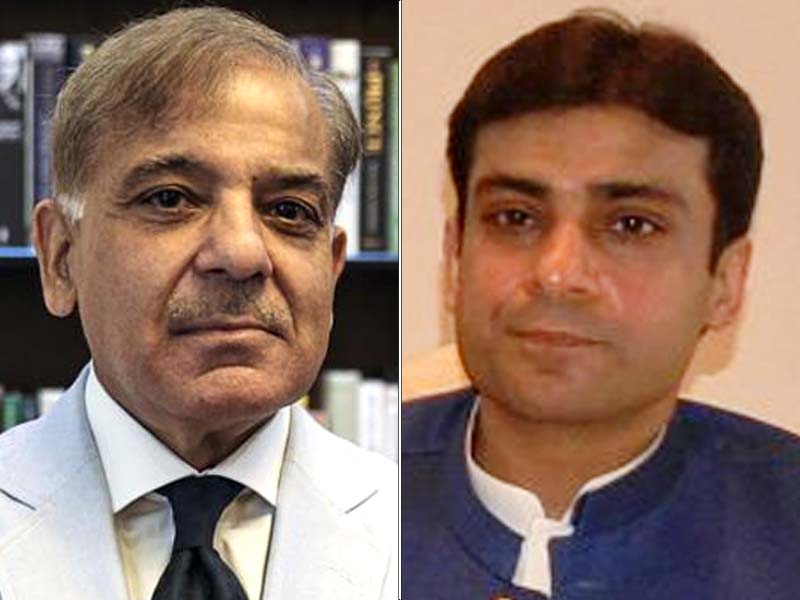 ---
LAHORE: An accountability court has adjourned the hearing of Ashiana-e-Iqbal Housing Scheme and Ramzan Sugar Mills cases till May 25.

Nine accused persons, including former Lahore Development Authority (LDA) director general (DG) Ahad Khan Cheema and former principal secretary to prime minister Fawad Hassan Fawad, were present during the hearing.

However, former Punjab chief minister Shehbaz Sharif and Leader of Opposition in Punjab Assembly Hamza Shehbaz skipped the hearing as former was out of the country and the latter had sought exemption because of ankle injury.

The pleas to grant absence from hearing were moved before the court by the defendant counsel. The court adjourned the hearing till May 25. Strict security measures were observed on the occasion.
Talking to reporters, Pakistan Muslim League-Nawaz (PML-N) leader Attaullah Tarar said Shehbaz was under treatment in London. He (Shehbaz) underwent treatment abroad with intervals, he said, adding that his doctors had also been prescribing him to undergo a check-up otherwise his health might deteriorate. The PML-N leader said that few tests of Shehbaz were yet to be conducted after which he would return.

Tarrar said Hamza had sought exemption from hearing on medical grounds because his ankle was injured.

All the accused persons had already been indicted in Ramzan Sugar Mills case. Shehbaz, Hamza and his brother Salman Shehbaz had been indicted for building a drainage system by misusing the authority and misappropriating public funds for their benefit, for which they pleaded not guilty.

As far as Ashiana-e-Iqbal Housing Scheme case was concerned, Shehbaz, Fawad, Ahad Khan Cheema and others were accused of misusing their authority and corruption to award the contract of the project to a blue-eyed firm that was not eligible for the contract as per law. The step had caused loss of billions of rupees to the national exchequer. Despite a passage of many years, it could not even be started.