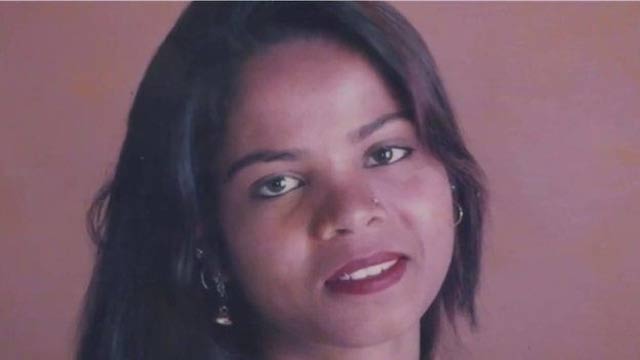 ---
ISLAMABAD: Aasia Bibi, a blasphemy accused who was acquitted by the Supreme Court on October 31 last year, has left Pakistan, Foreign Office (FO) sources confirmed on Wednesday.

Counsel Saiful Malook also confirmed that Bibi had left Pakistan and has reached Canada.

The British Pakistani Christian Association said in a statement that they had "received confirmation from a British diplomat that Aasia Bibi had safely exited Pakistan".

The apex court had acquitted Aasia Bibi in 2018, setting aside an earlier judgment passed by the Lahore High Court (LHC). She was accused of blasphemy in 2010 and sentenced to death.

Aasia Bibi acquitted by Supreme Court

Former chief justice Saqib Nisar, heading the three-member bench comprising Justice Asif Saeed Khosa and Justice Mazhar Alam Khan Miankhel, read the 56-page verdict and directed authorities to release Aasia Bibi from prison.

Aasia celebrated last year's Christmas under guard, despite being cleared of the blasphemy charges that kept her in jail since 2010.

She remained a prime target, with some still calling for her blood and the government refusing to reveal her location out of fear for her safety.

Case background

The Christian woman was on the death row since November 2010 after she was convicted on charges of committing blasphemy during an argument with two Muslim women in Sheikhupura.

Her case gained prominence after then Punjab governor Salmaan Taseer pleaded for a retrial of her case and was subsequently shot dead by one of his guards, Mumtaz Qadri, in January 2011.

Aasia Bibi to spend Christmas in custody

Aasia challenged the verdict in October 2014 however; the LHC upheld the death sentence. The apex court had stayed the execution in July 2015.

After a three-year hiatus, a three-judge special bench, headed by former CJP Nisar, and comprising Justice Asif Saeed Khosa and Justice Mazhar Alam Miankhel, heard the appeal.