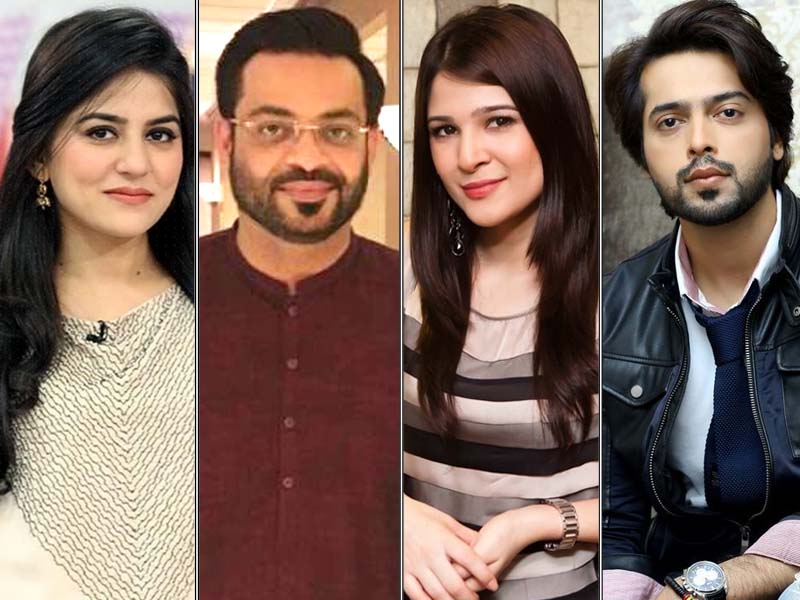 ---
LAHORE: In an unprecedented move, the Punjab Assembly passed a resolution calling for a ban on showbiz celebrities from hosting and attending Ramazan transmissions.

Muavia Azam Tariq, the lawmaker of Pakistan Rahe Haq Party, had moved the resolution which was passed unanimously by both treasury and opposition benches on Thursday.




The resolution urged the Pakistan Electronic Media Regulatory Authority (Pemra) to impose a ban on showbiz personalities from taking part in Ramazan transmission programmes.

The resolution regretted that "in the race for media ratings, Ramazan transmissions are hosted by the people who know nothing about Islam".

Tariq contended in the resolution that the Ramazan TV shows should only be hosted by Ulemas [scholars] who have spent their entire life in teaching and learning the religion instead of people associated with the showbiz.




It also asked the authorities to strictly direct Pemra to ensure that the no showbiz personality appear in any Ramazan show, adding that the practice hurts the sentiment of million of Muslims every year.

Many celebrities host Ramazan transmissions every year in the holy month of fasting including Amir Liaquat Hussain, Fahad Mustafa, Ayesha Omar, Waseem Badami, Sanam Balouch and others.
COMMENTS
Comments are moderated and generally will be posted if they are on-topic and not abusive.
For more information, please see our Comments FAQ