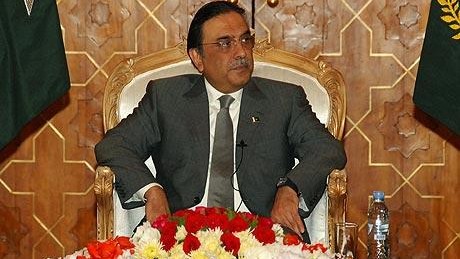 ---
ISLAMABAD: Pakistan and Australia on Monday signed a Memorandum of Understanding (MoU) to increase defence cooperation between the two countries.

Defence Minister Chaudhry Ahmed Mukhtar and his Australian counterpart Senator John Faulkner signed the MoU on behalf of their respective countries at the Ministry of Defence in Islamabad.

The agreement envisages promotion of interaction between the armed forces of the two countries. It also provides to double the training package for officers of Pakistani armed forces in Australia.

The Australian defence minister also called on President Asif Ali Zardari at the Presidency. Attendees at the meeting also included Dr Ian Watt, secretary at the department of defence, Air Chief Marshal Angus Houston, chief of Australian defence force, and Tim George Australian High Commissioner in Islamabad.

President Zardari called for further enhancing Australia-Pakistan bilateral partnership in all sectors, particularly defence, trade, investment, agriculture, energy and education.

The president appreciated Australia's humanitarian assistance for hundreds of internally displaced people in Pakistan and cooperation in the fields of education, agriculture and vocational training. He said that heavy investments were needed in the field of education to defeat militancy and extremist mindset in Pakistan.

The president expressed satisfaction over growing relationship between the two countries in various fields and thanked the Australian government for enhancing development assistance to A$120 million over two years, offering defence postgraduate scholarships and providing 100 scholarships in the field of agriculture.

President Zardari said the MoU on the Australian-Pakistan Development Partnership would help in cementing bilateral relations between the two countries.

He hoped that similar agreements in other areas of cooperation may also be finalised soon to fully utilise the existing level of cooperation between the two countries.

The president said Pakistan was committed to eliminating violent extremism at all costs. "Our successes and sacrifices are vivid reflection of our focus on eliminating the scourge of terrorism," he added.

Australian Defence Minister Senator John Faulkner appreciated Pakistan's commitment to eliminating militancy and assured continued support on behalf of his government in fighting the menace of terrorism.

Published in the Express Tribune, June 8th,2010.


COMMENTS (1)
Comments are moderated and generally will be posted if they are on-topic and not abusive.
For more information, please see our Comments FAQ