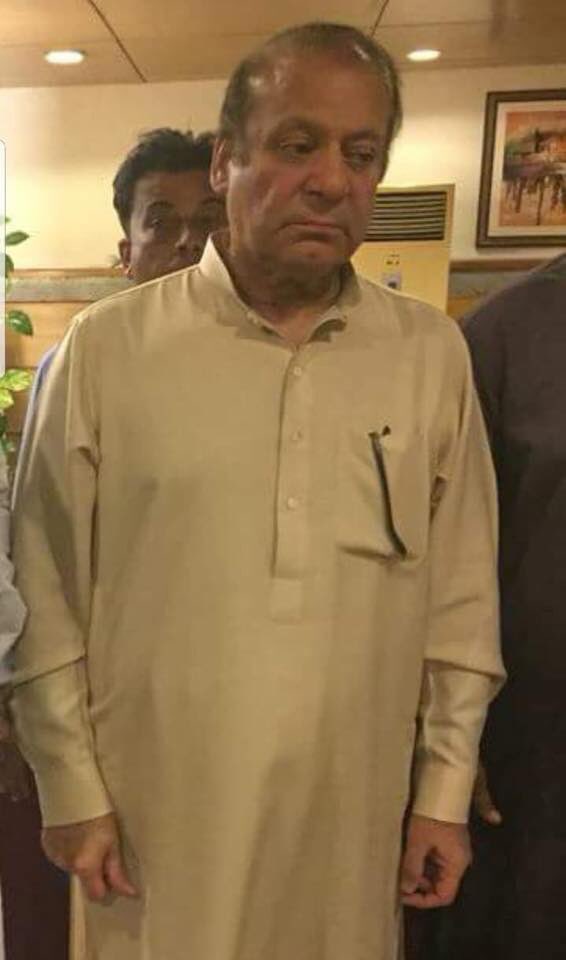 ---
ISLAMABAD: Former prime minister Nawaz Sharif has requested the Supreme Court to grant him 'permanent bail' on the basis of his fresh medical report, which says he continues to suffer from acute anxiety and depression that will lead to 'sudden death'.

Nawaz Sharif, who is also supreme leader of the Pakistan Muslim League-Nawaz (PML-N), has also requested the apex court to allow him to go abroad for medical treatment.

The former premier has been serving a seven-year prison term at Lahore Kot Lakhpat Jail since December 24, 2018 when an accountability court convicted him in one of the three corruption cases filed in the wake of the apex court's July 28, 2017 order in Panama Papers case.

However, last month – on March 26 – a Supreme Court bench granted him six-week bail in view of his health condition so that he might receive medical treatment from his personal physician. The court had restricted him from travelling abroad.

The former premier's counsel, Khawaja Haris, on Thursday filed a civil review petition against the top court's March 26 order, requesting the court to allow Nawaz to get medical treatment abroad.

The petition says the medical professionals seeing Nawaz Sharif in Pakistan recommend that he should be treated by his regular practitioners in the United Kingdom.

It says the recommendation is made given complicated and life threatening nature of Nawaz's ischemic heart disease, carotid artery disease, lymphadenopathy and renal artery stenosis coupled with co-morbid diseases –blood pressure, Type-II diabetes mellitus and third-stage chronic kidney disease.

The review petition says the recommendation by the doctors unequivocally shows that treatment of Nawaz as well as his full recovery is not possible within six-week period. "It is requested that the SC grant bail without any specific condition," it says.

The special medical board's fresh report dated April 23 has also been mentioned in the review petition.

Interestingly, the medical report says the former premier is going "through extreme stressful circumstances in the last two years which multiplied manifold with his wife's terminal illness and untimely demise".  It says Nawaz is suffering from anxiety and depression.

"In our opinion, given Mr Sharif's multiple co-morbidities any form or degree of stressful situation, physical or psychological will significantly potentiate the disease and enhance the risk factors to chances of stroke or sudden death," says the medical report.

The petition also requests the court to review its direction that places restriction on Nawaz that he may apply bail while surrendering before a court on the expiry of six weeks from the date of his release.

It is also objected that in the order orally announced in the open court, it was said that should Nawaz require an extension in bail, he could approach the Islamabad High Court.

However in the order dated March 29, this portion of the order was omitted.  It requests the apex court to modify the March 26 verdict and allow Nawaz to travel abroad for medical treatment.

"It is submitted that this may be due to a typographical error but nevertheless remains an error meriting rectification in the order dated March, 26 2019," it adds.
COMMENTS
Comments are moderated and generally will be posted if they are on-topic and not abusive.
For more information, please see our Comments FAQ