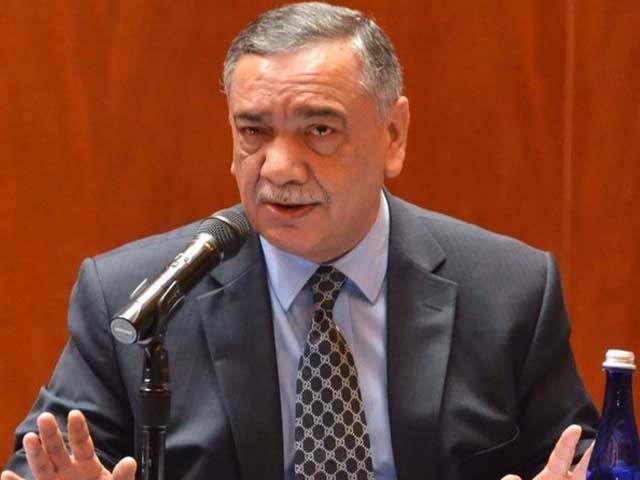 ---
 ISLAMABAD  : Chief Justice of Pakistan Asif Saeed Khosa said on Saturday that the justice system was 'unfortunately' not among government's priorities, Express News reported.

"As the top judge, my goal is to dispense expeditious justice," the chief justice stated, raising concern that recommendations and amendments to existing legislation are not presented in the Parliament for improving judicial policy.

While addressing a ceremony in Islamabad, he said that the judiciary has undergone several experiments in the past. "In some cases, certain laws were successfully amended whereas recommendations for improvement were issued against others," he said.

Chief Justice of Pakistan Asif Saeed Khosa: a literary genius

On punctuality, the top judge quoted Britain and the United States, maintaining that developed nations follow a strict timeline, which enables them to decide an estimate of 100 Supreme Court cases annually.

Justice Khosa pointed out that the judiciary is responsible for serving prompt justice and assured that every possible step is being taken to avoid delay.

"Model courts, with a purpose to remove hindrances that cause delay, have been established to ensure speedy justice," he stated. In addition, alternative arrangements shall be made if the plaintiff fails to appear before the court, the chief justice told the media.