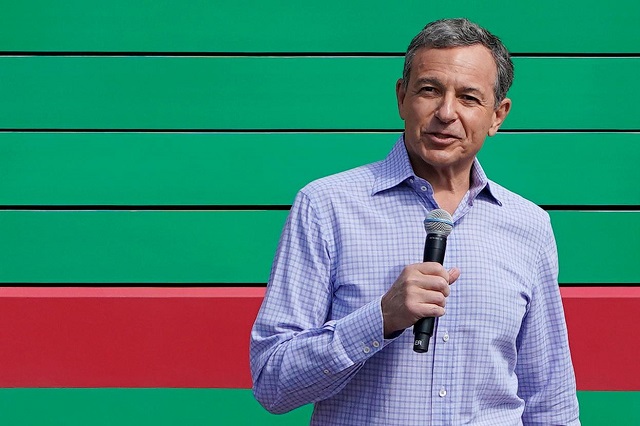 ---
LOS ANGELES: Disney CEO Bob Iger on Thursday called upon US politicians to reject hate in the run-up to the 2020 election -- and claimed that Adolf Hitler would have "loved social media" as a tool to spread extremist propaganda.

"Hate and anger are dragging us toward an abyss," he said at a dinner organised by the Simon Wiesenthal Center, a Jewish human rights organisation. "Our politics, in particular, are now dominated by contempt."

"Hitler would have loved social media," he added. "It's the most powerful marketing tool an extremist could ever hope for."

YouTube quietly offers free movie streaming

"At its worst, social media allows evil to prey on troubled minds and lost souls," he said.

With a fierce campaign for the 2020 US presidential election expected in the coming months, Iger also stressed that it is "possible to argue policy without attacking people."

"I want to hear a pitch that isn't grounded in contempt of others," he said.

"I want to see a vision big enough to include everyone."

Disney also announced that its video streaming service would launch in the US in November, spotlighting its blockbuster-making studios as it takes on powerhouse Netflix.

The company said that after launching in the US on November 12 at $6.99 per month, Disney+ will gradually expand internationally, starting in Europe.

Disney is among some of the biggest names in the media and tech world gearing up to move into streaming, in what could be a major challenge to market leader Netflix.

Disney plans to make the streaming service available in all major regions of the world within two years.

Maulana Tariq Jameel now has YouTube's most coveted 'Golden Button'

The service will offer Disney's films and TV shows, along with the library it acquired from Rupert Murdoch's 21st Century Fox. That includes the "Star Wars" and Marvel superhero franchises and ABC television content.

Disney+ will combine offerings from powerhouse brands including Pixar, Marvel, and Star Wars with content from Hulu and sports network ESPN.

The company projected that it would have from 60 million to 90 million subscribers by that time, with two-thirds of them outside the United States.