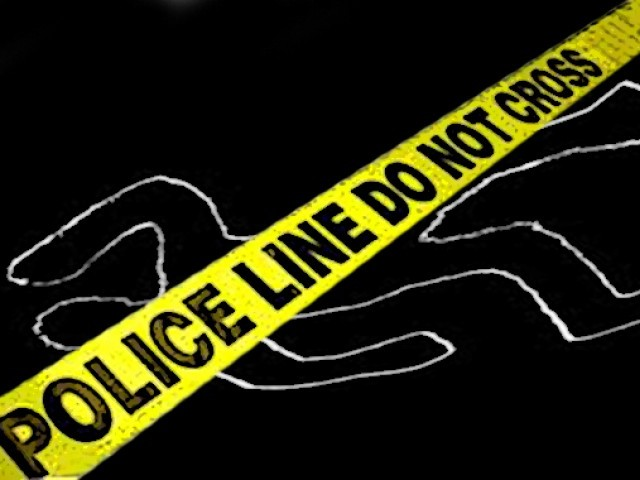 ---
KHANPUR: A woman and her 'friend' allegedly murdered the former's husband in Khanpur, Express News reported on Wednesday.

Reportedly, Muhammad Rafique, a resident of Moza Sadiqpur, married Shabana a few years ago. The couple also had a son named Shan.

However, some time back, the woman reportedly developed relations with another man identified as Waheed Ahmed. As both Shabana and Waheed wanted to tie the knot, they decided to murder Rafique.

On the day of the incident, Rafique was sleeping in his house when the accused murdered him. After committing the offence, they fled the scene.

Later, the police reached the spot and shifted the body to a local hospital for an autopsy.

During initial investigations, it was revealed that a day before the murder, Shabana had contacted Waheed several times on his cellphone. Shabana also reportedly married Waheed soon after murdering her husband.

Meanwhile, the victim's relatives protested against the police for using delaying tactics to arrest the culprits. They said that the suspects were threatening the family with death and pressurising them not to initiate legal proceedings. They said that despite submitting a complaint, the local police seemed reluctant to nab the killers.

They demanded that the Punjab chief minister take notice of the matter and provide justice to them.

On March 13, a woman stabbed her husband to death in Lahore's Shahdara area.

The victim, identified as Maqbool Ahmad, a resident of Miraj Park, was married to S*. Police said that their relationship had soured and the couple used to argue over petty issues.

On the night of the incident, when Ahmad returned home from work, he found his wife and her nephew, identified as Naveed, in the house. He had a confrontation with both of them and was ultimately overpowered. This allows the suspects to stab him to death. He suffered fatal injuries and died on the spot.