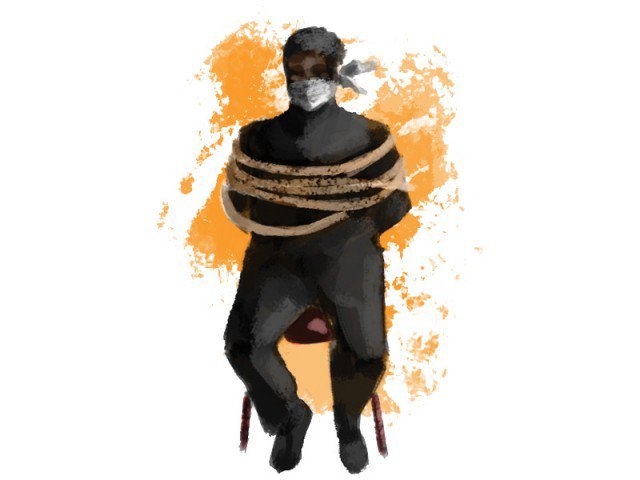 ---
LAHORE: Investigation data shared by Lahore Police revealed that around 63% of the cases registered against kidnapping in 2018 were fake.

Deputy Inspector General of Lahore Police (DIG) Waqas Nazir said on Tuesday as many as 3,299 cases were registered against kidnapping during last year. However, at least 2,082 proved to be fake and were hence closed. Nazir continued that police identified a surge in the trend of filing fake kidnapping cases over the last few days in the provincial capital. Fake cases were registered either for vested interests or to take revenge.

In most of the cases of 'kidnapping', the alleged victims had left home of their own free will and later returned or were recovered from their close relatives.

Due to these fake cases, the precious time of the police and resources of the government were wasted, the DIG added. Furthermore, the investigation of actual cases was also disturbed and affected due to these fake cases.

A few years ago, an alarming number of cases of abduction of children were reported in Lahore. It became the talk of the town that an organised kidnappers' gang had landed in the provincial metropolis. The belief at the time was that the kidnapped children were used for illegal organ transplantation and this spread much panic among the citizens.

The investigations and data analysis show that the actual fraction of "real" abduction cases was much lower when compared to the registered cases reported on social media.

A similar incident took place in the jurisdiction of the Hayer Police Station in Harpal Kay village. A brick kiln labourer Muhammad Sadiq called 15 emergency services and informed police that his two children Rehan, 7 and Rehana, 6, had been kidnapped. Sadiq informed the police that his children had gone to buy something from the nearest bazaar, but did not return after a long time. He said the children were not found after a hectic search.

The father suspected that his children were abducted for a ransom of Rs300,000. He informed his acquaintances Javed and Sajawal about the 'abduction' incident. Later, his wife Shaheena received an unknown call on her mobile phone in which the caller said the children were with him. After calling back, the alleged kidnapper demanded Rs300,000 as ransom from the family.

Barki DSP Ghulam Dastgeer, Hayer SHO Abid Hussain and Incharge Investigation Malik Tariq Awan investigated the parents, their acquaintances and the son of the owner of the house. Police also traced the caller's location and learnt that Sadiq's family was in regular contact with the number. The location of the call of kidnapper was from Balochistan.

In the initial investigation, Javed and Sajawal confessed to their illicit relations with the wife of Sadiq. Meanwhile, Sadiq later confessed that he had planned the 'fake kidnapping' of his children just to take revenge from his "characterless wife" and to teach her a lesson. He had sent his children to Rawalpindi with the help of his brother Abdul Razzaq. Police revealed that Sadiq planned to kill his wife due to her betrayal. A police team, led by Barki DSP Ghulam Dastgir Khan, recovered the children from the house of Abdul Razzaq from the Liaqatabad area of Rawalpindi.

Police arrested Sadiq, his brother Abdul Razzaq and wife Shaheena, along with his acquaintances Javed and Sajawal. Police have also initiated an inquiry against the accused for registering a fake case of kidnapping, misguiding police and wasting the time and resources of the police.

Data shared by Lahore Police further showed that as many as 1,429 (68%) out of 2,107 cases of kidnapped women were discharged after proving to be fake. As many as 840 cases of abduction of men and women were registered at different police stations of the city and 426 cases (51%) were found fake and closed. Additionally, as many as 352 cases of kidnapping of children were registered out of which 227 (65%) were found fake and discharged.


COMMENTS
Comments are moderated and generally will be posted if they are on-topic and not abusive.
For more information, please see our Comments FAQ